Fulham Football Club partners with Titan Capital Markets
Fulham Football Club has announced a partnership with Titan Capital Markets, as the club's official CFD Trading Partner for the remainder of the 2022/23 Premier League campaign.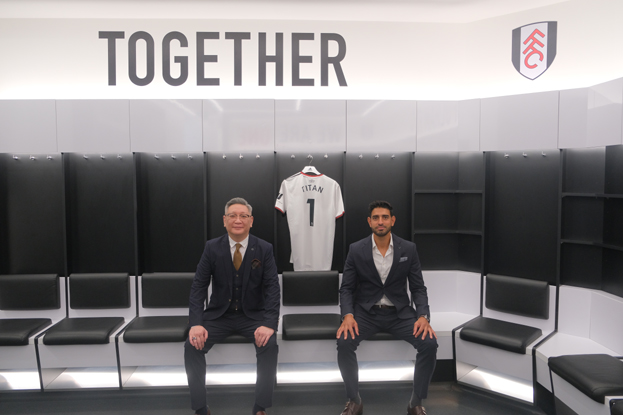 Established in Australia, Titan Capital Markets is an integrated educational financial group providing comprehensive online and offline courses and systematic community trading training programmes to improve learners' financial mindset and Forex Trading skills. Regulated by the Australian Securities and Investments Commission (ASIC), Titan Capital Markets aims to empower students with financial literacy and provide knowledge and assistance in using the right trading tools to achieve their goals of financial freedom in order to have more confidence to trade on a trusted platform.
During the partnership, the Titan Capital Markets' brand will benefit from exposure to the global Premier League audience through visibility on the club's perimeter LED boards at matches played at Craven Cottage. There will also be opportunities to access Fulham FC first team players for content creation. In addition, Titan Capital Markets' official charity, Titan Foundation, will be cooperating with Fulham Football Club Foundation on their Corporate Social Responsibility. Titan Foundation says it recognises the importance of building strong communities. The primary focus is to provide support for under-served children and families in the areas of education, health and human services. Howard Yan, CEO of Titan Capital Markets, outlined his thoughts on the future of the relationship: "If I have seen further, it is by standing on the shoulders of giants. I am grateful for the partnership with Fulham Football Club and the support of our clients that has helped bring Titan Capital Markets to greater heights. We will continue to provide the best possible service and products to our clients, and to expand our reach to new markets". Jon Don-Carolis, Commercial Director of Fulham FC, added: "We're delighted to partner with Titan Capital Markets this season. The partnership is designed to drive significant awareness across Titan Capital Markets' key territories whilst, in tandem, delivering a personalised and rewarding experience".