28th June, 2010
National Portrait Gallery, Tate, Royal Opera House and British Museum issue prepared joint statement on BP sponsorship Against a background of increasing controversy and worldwide concern over the oil spill in the Gulf of Mexico, National Portrait Gallery, Tate, Royal Opera House and British Museum have issued a prepared joint statement on the sponsorship they each receive from BP. The statement reads: "The British Museum, National Portrait Gallery, Royal Opera House and Tate work with a wide range of companies who support the work of each organisation alongside government subsidy, commercial enterprise and philanthropy. The income generated through corporate partnerships is vital to the mixed economy of successful arts organisations and enables each of us to deliver a rich and vibrant cultural programme. "BP has, for many years, made a very significant contribution to the arts and cultural life of this country including support for the Royal Opera House since 1988, the BP Portrait Award since 1990, Tate since 1990 and the British Museum since 1996. "We are grateful to BP for their long term commitment, sharing the vision that our artistic programmes should be made available to the widest possible audience".

28th June, 2010
Fulham Football Club announces major new shirt sponsorship deal with FxPro Fulham Football Club has announced a major sponsorship deal with FxPro Financial Services Ltd (FxPro).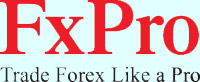 FxPro, a leading global retail broker in FX and CFDs, will join the Club as its Main Sponsor from July 2010 on a three year deal. This will see the FxPro brand appear on the front of the First Team shirt until the summer of 2013. The agreement, which follows Fulham's recent successes in Europe and its highest-ever Barclays Premier League finish, is the biggest in the Club's history. Integral to the agreement is support from FxPro for a variety of Fulham Foundation initiatives, with particular focus, and funding, for Fulham Deaf FC. Fulham's outstanding media platforms, along with its enviable London location, were apparently important factors for FxPro in the formation of a partnership. The high end hospitality offering, brand positioning and well executed marketing initiatives reinforced the benefits for both parties in a joint, long term union.

Global

Alistair Mackintosh, Chief Executive at Fulham said: "I am delighted to welcome FxPro to Fulham during a period of such success and optimism on and off the pitch. It is always a cause for celebration when you have an opportunity to work with a brand that shares your commitment and vision for success. FxPro already has global presence and, partnering another Premier League football club, will enhance this even further.

"Clearly this has additional benefits for Fulham's global reach which, following the European success of last season and the recognition the Club received worldwide, is something that we are extremely excited about". Denis Sukhotin, Director for FxPro added: "FxPro is delighted to team up with Fulham Football Club for the next three years. Fulham's success during the last campaign in both the Barclays Premier League and in the UEFA Europa League saw the Club capture the imagination of football fans, not just in the UK but internationally. "FxPro is committed to raising the profile of Fulham FC and supporting the Club as it seeks to replicate last season's success in the domestic and European competitions during the period of our association.'
24th June, 2010
Nikon continues its sponsorship of The Open, now in its 150th year
Nikon has announced its continued sponsorship of The Open Championship, the world's oldest golf tournament, which is celebrating its 150th year.

Nikon will be sponsoring The Championship, which is taking place between 15th and 18th July at St Andrews, Scotland, for the seventeenth consecutive year, and has lined up a number of activities and promotions to reflect this special anniversary for the tournament. Nikon will be hosting an experiential area at St Andrews where members of the public will be able to view their golf swing as they hit balls into a net, using the COOLPIX P100, Nikon's high performance COOLPIX camera that features full HD Movie Mode. Visitors will then have the chance to spend time with a professional golfer, who will analyse their swing, help to iron out any flaws and make improvements to their swing. The COOLPIX P100 will then be used to capture this improved swing which will be available for visitors to take away with them on a memory stick for future reference.

Army

Nikon will also be setting up a retail unit displaying all of the latest Nikon DSLR and COOLPIX cameras, with expert advisors on hand to help people looking for a camera to capture the stunning scenery and important moments of what promises to be a memorable Championship. There will also be a gallery showing some of the iconic images captured by leading Nikon professional sports photographer, David Ashdown, which have characterised Open Championships through the years.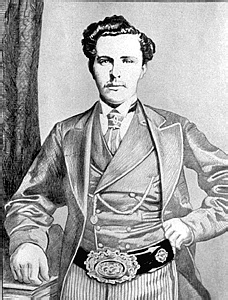 Young Tom Morris wearing
The Open Championship's original
prize, the Champion's Belt.

As with previous years, Nikon will be providing a dedicated photography service depot on site for the army of professional photographers that will be present at St Andrews from all over the world, where they can loan equipment or check their equipment in for cleaning or repair services. The Open Golf Championship is one of Nikon's most significant worldwide sponsorships. The company has been a patron of the event since 1993. Nikon is committed to continuing its patronage until 2012 and beyond, ensuring a prominent brand presence at what remains one of the biggest events in the sporting calendar. Commenting on Nikon's ongoing sponsorship of The Open Championship, Birgitta Olson, General Manager of Marketing Communications at Nikon Europe, said: "Golf has provided sport with some of its most inspiring images and therefore we see our sponsorship of the oldest and most prestigious golf tournament in the world as a very natural fit. We understand the unique challenges involved in shooting high quality golfing images in what are often testing conditions, and therefore we are continuing to provide photographers with the very best equipment and technical support they need".

22nd June, 2010
Vodafone announces major new sponsorship deals in fashion, festivals and motor racing Vodafone UK is launching a major reward scheme for all its customers through new, high-profile, multi-year sponsorship deals.

The company is launching Vodafone VIP (see www.vodafone.co.uk/vip, a major new reward scheme for all its customers. Open to both Vodafone consumer and enterprise customers, it will offer access to a wide range of events throughout the year and across the country. Title sponsorship of London Fashion Weekend gives Vodafone customers advance access to tickets as Vodafone assumes Official Sponsor status; a new partnership with Live Nation for ten music festivals gives Vodafone customers advance access to tickets; and the scheme includes unique access to the McLaren Technology Centre and the 2010 Formula 1 Santander British Grand Prix. Through the sponsorship of Vodafone London Fashion Weekend in September, thousands of Vodafone customers will get 48 hour advanced access to tickets plus the chance to win tickets to shows and previews.

Exciting

Vodafone is offering music fans the opportunity to win tickets to some of the best music festivals of summer 2010, including Leeds, Reading, Wireless sponsored by Barclaycard and T in the Park, along with access to camping sites and parking. Vodafone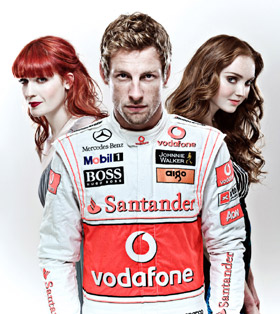 customers can also soak up the atmosphere from an exclusive viewing platform at some of the festivals. Later in the year, customers will be able to buy tickets 48 hours in advance of general on-sale when booking opens for the 2011 season. For Formula One™ followers, there is an exciting summer ahead. Vodafone customers have the chance to win a tour of the award-winning McLaren Technology Centre – the private headquarters of the Vodafone McLaren Mercedes team. For those wanting to see the team race, Vodafone is offering tickets to Silverstone in July to watch the world championship winning duo of Jenson Button and Lewis Hamilton go for a home victory. "We're giving all our customers the chance to be at some of Britain's best events in fashion, festivals and Formula One™", says Guy Laurence, Vodafone UK's CEO. "We wanted a simple rewards scheme for all our customers that was much more than music and much wider than just London based events".
18th June, 2010
Piper-Heidsieck joins growing list of Cowes Week sponsors
With forty-six days to go until this year's Cowes Week, organisers of the world's best-known sailing regatta have announced another addition to their list of supporting sponsors.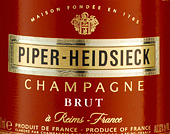 As the official champagne of Cowes Week, Piper-Heidsieck is extending its association with the marine industry, adding this premier event to its portfolio of sponsorships which also includes the Southampton and London Boat Shows. As part of its sponsorship, Piper-Heidsieck will welcome Cowes Week participants to enjoy a celebratory (or commiseratory!) glass of champagne at its stunning bar situated at Cowes Yacht Haven.

Teamwork

Commenting on the announcement, Michelle Warner, Sales and Marketing Director for Cowes Week Limited, said: "Throughout the Week there is always much cause for celebration.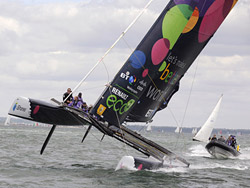 "Whether or not you're winner, there's a strong sense of teamwork and achievement after a day's racing out on the water and we're thrilled that we have the perfect partner to help Cowes Week participants and visitors celebrate their own personal Cowes Week triumphs in style". Piper-Heidsieck's UK representative, Victor Lanson, said: "We are delighted to be associated with such a historic, prestigious and fun event. We hope everyone at Cowes, competitors and spectators, adds to their experience by enjoying a glass of Piper-Heidsieck".

16th June, 2010
Experian Hitwise identifies the brands topping the World Cup sponsorship league Leading online competitive intelligence service Experian Hitwise has issued research today which it claims identifies the brands topping the World Cup sponsorship league. The report reveals that South African Airways was the brand that benefited most from its sponsorship of the FIFA Football World Cup last week. UK Internet searches for the South African Airways brand (one of the South African team's official sponsors) increased by 129.2% between the week ending June 5th and the week ending June 12th. South African Airways' Experian Hitwise World Cup Brands Index* score increased from 109 for the week ending June 5th to 250 for the week ending June 12th. The top five performing brands in the Experian Hitwise World Cup Brands Index last week (w/e June 12th) were as follows.

The remaining top four positions in the table were taken up by beer companies, with Heineken (one of the Netherlands' sponsors) experiencing a 75% increase in searches for its brand in the UK last week. Carlsberg (official sponsors of the England team) and Corona (sponsors of Mexico, South Africa's opponents in the tournament's opening match) both experienced a 50% increase, while searches for Budweiser (sponsors of the USA, England's opponents last Saturday and also FIFA World Cup sponsors) were up by a third.

Boost

"The massive spike in searches for South African Airways illustrates the appetite for last minute travel to watch the World Cup. There has also been an 85% increase in searches for flights to South Africa over the last couple of weeks", commented Robin Goad, Director of Research at Experian Hitwise. "The industry Index that saw the biggest increase in searches last week was Food and Drink (up by 8%), as illustrated by the strong performance of beer brands. It just beat Travel (up 7.4%), while Technology and Telecoms came in third with a 4.8% increase". "What the Experian Hitwise Brand Index highlights is that a weekend of football has given the food and drinks brands a real boost – particularly with England playing their first match on a Saturday night. The timing of these opening matches has been reflected in their advertising and marketing campaigns with great offers and promotions that are relevant, humorous and authentic. "It also highlights the rewards that integrated marketing campaigns can deliver. With the exception of the Dutch team, all the teams the top five brands sponsor had played at the time our Index was compiled". Other ways in which the World Cup has influenced UK online behaviour over the last week, says the report, include: • Following the England vs. USA match on Saturday, there was a 12-fold increase in searches for unfortunate England goalkeeper Robert Green.

• UK Internet visits to Gambling – Sports websites increased by 13% on the previous week. The biggest beneficiaries of the increase in traffic were: Betfair Soccer (soccer.betfair.com, visits up 67%), William Hill Sports Betting (sports.williamhill.com, visits up 26%), and BetFred (www.betfred.com, visits up 23%).

• 1 in every 144 Internet searches in the UK was World Cup related last week. The FIFA website remains the biggest recipient of World Cup search traffic, and last week was the 109th most visited website in the UK, and the fourth most popular Sports website.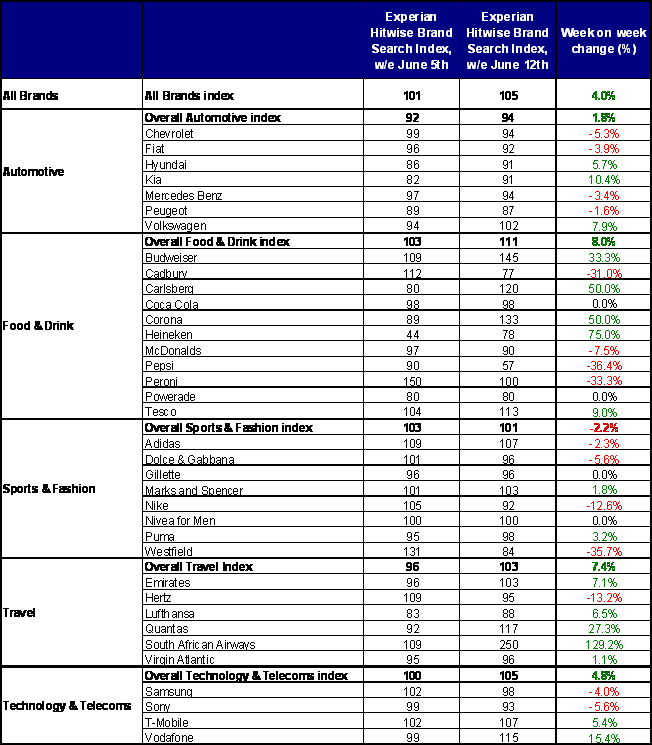 * About the Experian Hitwise Brand Search Index

The Index is based upon the volume of UK Internet searches for multiple variations of each brand. All of the brands selected are either official FIFA World Cup sponsors, or sponsors of national teams with products that have strong brand recognition in the UK. The base for the index was set at 100 using the average weekly search volume for each brand during May 2010.

9th June, 2010
Jaguar Cars gets London Jewellery Week moving as Official Sponsor and Luxury Transport Partner At the launch of London Jewellery Week on Monday night in the sumptuous Goldsmiths' Hall, spirits were high as press, industry elite, celebrities and jewellers mingled with representatives from funders and sponsors such as the London Development Agency, Camden and Newham Councils, Jaguar Cars Ltd, Champagne Lanson, Boodles, Swarovski and Swarovski Gems. The stage was set for a fantastic week of glittering events, with speeches by Hector Miller of the Goldsmiths' Company and Della Tinsley, Director of London Jewellery Week. All in attendance toasted the hard work of the organisers, sponsors, patrons, partners and participating jewellers with Lanson Champagne. For a bit of glamour, London Jewellery Week Prestige Partners displayed their collections in showcases around the room. Represented were: David Marshall London, PureJewels, Jacobs Jewellery Design, JeDeCo (the Jewellery Design Collective), Boodles, Swarovski, Swarovski Gems, Dower & Hall and jewellers from Platform Gallery, the Green Street Jewellers Association and Treasure, the contemporary jewellery show.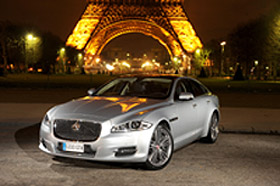 Official Sponsor and Luxury Transport Partner, Jaguar, currently celebrating 75 years of looking forward, is providing a fleet of all-new Jaguar XJs to transport VIPs, including jewellery designers, television personalities, actors, musicians, Bollywood stars, and other London faces to launch parties and cornerstone events.

Luxurious

In addition, Jaguar is co-hosting bespoke events and a jewellery exhibition at the Jaguar Boutique in the Berkeley Hotel, Knightsbridge, to launch the Green Street Jewellers' Association's Discover Jewellery magazine. Speaking at the time the Jaguar sponsorship was announced, Daljit Jagait of Jaguar Cars Ltd said: "The attention to detail and skilled craftsmanship that goes into designing and producing Jaguars means there is logical tie-up with the luxurious, skilled, bespoke jewellery trade". Through its commitment to London Jewellery Week and London's jewellery industry, Jaguar supports the GSJA's efforts to raise the profile of Green Street as a lively jewellery quarter in the capital. Located in the heart of Newham, Green Street has been a traditional centre for the trade and is fast becoming a top shopping destination for exquisite fine jewellery and wedding jewellery.

7th June, 2010
Electronics retailer Best Buy announces major sponsorship of the O2 Best Buy, a leading consumer electronics retailer, has announced its sponsorship of The O2, the world's most popular music venue. Best Buy UK will be the Official Consumer Electronics Retail Sponsor of the building.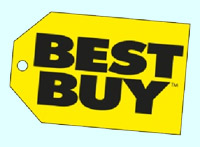 The five-year deal kicks off this month and sees Best Buy enjoy benefits across The O2 site, including the Arena and indigO2. Best Buy will also own the naming rights to the 750 capacity VIP Lounge. Through this agreement, Best Buy customers will enjoy upgrade opportunities and access to VIP tickets, as well as exclusive gigs at indigo2 and AEG Live events. These benefits will be promoted under Best Buy's own rewards programme - My Best Buy - which gives customers personalised perks and privileges including exclusive access to gigs and shows, offers and recommendations based on their interests as well an area online called My Kit, where customers will find their receipts, warranties and purchase history in one place.

Eligible

The sponsorship will be celebrated with a series of exclusive gigs at the indigO2, The O2's 2,300 capacity intimate music venue, under the banner Best Buy Presents .... Headlined by Ellie Goulding, the first exclusive gig will take place on 5th July 2010, with 1,225 pairs of free tickets available to be given away by Best Buy. Best Buy will promote the exclusive Ellie Goulding gig to customers at its Thurrock, Hedge End and Merry Hill stores and in the local areas surrounding each store via direct marketing, via My Best Buy, online at www.bestbuy.co.uk and on Twitter and Facebook. Customers who spend over £30 on products in store will be given a unique reference code and will be eligible for a pair of free tickets to the show and entry to the after-party. Announcements about further gigs held in partnership with Best Buy UK will be made in due course. Kevin Styles, Marketing Director at Best Buy UK, said: "Best Buy has a long-standing heritage and commitment to supporting entertainment and so I'm delighted to confirm our partnership with The O2. In the UK we demonstrate our focus on entertainment in-store, where our customers can try and buy in our DJ decks area, experience and buy 3DTVs from Sony, Samsung, Panasonic and LG and choose from a wide range of music, movies and games to try in-store and then take home and enjoy.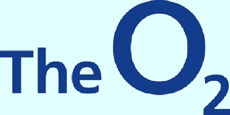 "Additionally, through My Best Buy, our customers can already enjoy access to relevant offers suited to their individual interests as well as taking advantage of their own personalised area of the My Best Buy website, where customers can store receipts and other information about previous purchases. This exciting development with AEG will allow us to further reward My Best Buy customers with gig tickets and VIP experiences". Paul Samuels, Executive Director of Sponsorship at AEG Europe, commented: "I am thrilled that Best Buy UK has decided that The O2 is the perfect place to develop their brand in the UK. With 7.5 million visitors a year to The O2, Best Buy is guaranteed major exposure to our visitors, as well as being associated with our exclusive VIP experience". Best Buy's first UK store opened on 30th April, 2010, in Thurrock, Essex. The store, in Hedge End near Southampton, opened on Friday, 28th May, with Merry Hill in the West Midlands opening in June, to be followed by Aintree near Liverpool and Croydon later in the year and Bristol in 2011. The stores showcase audio and visual equipment, computing technology, entertainment devices, appliances, mobiles, music, movies, games and the connections - including fixed and mobile broadband - content and services.

4th June, 2010
Royal Liverpool Philharmonic announces TalkTalk as "Family Partner" The Royal Liverpool Philharmonic and TalkTalk, the biggest supplier of broadband to Britain's homes, have announced a new sponsorship deal which makes the telecommunications company the Family Partner to the Royal Liverpool Philharmonic Orchestra's popular Family Concerts for the 2010/2011 season.

TalkTalk is also the official sponsor of the multi-BAFTA award-winning family entertainment show, The X-Factor on ITV 1. TalkTalk will use its official sponsorship of the Royal Liverpool Philharmonic's Family Concerts to consolidate its status as the biggest supplier of broadband to Britain's homes with over four million home phone and broadband customers. The company has a significant presence in the North West region, with around two thousand employees based in Warrington, Irlam and Preston, where the Royal Liverpool Philharmonic Orchestra plays a regular concert series in its 'second home' at the Guild Hall.

Comprehensive

The new partnership agreement commences with the Royal Liverpool Philharmonic Orchestra's 20010/2011 season which opens in September, during which the Orchestra will perform eleven Family Concerts. Key elements of the partnership will include:will perform eleven Family Concerts.

• All Family Concerts in the season credited as The TalkTalk Family Concerts

• Accreditation of TalkTalk as the official and exclusive Family Partner of the Royal Liverpool Philharmonic on-line at www.liverpoolphil.com and in all marketing literature including season brochures and concert programmes for concerts in Liverpool and literature associated with national and international touring

• A comprehensive tickets package and additional ticket incentive schemes for concerts by the Royal Liverpool Philharmonic Orchestra and other events at Liverpool Philharmonic Hall for use by TalkTalk for customers, employees and guests.
The TalkTalk Family Concerts last for one hour and provide an introduction to classical music for children aged four to ten years and their families. Each concert is themed and includes classical music favourites as well as music from film and television. The audience is invited to come along in fancy dress and there are opportunities to join in the concert. "For those who don't know the form, it's part of that wider education philosophy of getting 'em while they're young. No youngster is too young or too vocal to be barred from enjoying the vibes surging off stage. The concerts are a merciful release for parents who fear appearing in public because their children are always on the brink of blowing like Krakatoa. As this doesn't matter, the atmosphere is always relaxed" - Liverpool Daily Post.

The TalkTalk Family Concerts highlights include Fantastic Creatures, Pirates Ahoy! and the Christmas special, Rudolph on Hope Street with regular presenter Alasdair Malloy. Popular children's television personality Dave Benson Phillips presents Big Bear's Band. A new addition for the season is the screening of the Oscar-winning animation, Peter & the Wolf LIVE, with music played by the Royal Liverpool Philharmonic Orchestra and a newly commissioned script by the poet Simon Armitage.

3rd June, 2010
Sony's Reader sponsors new eBook category in 2010 Dylan Thomas Prize Sony UK has announced its sponsorship of a newly created category in this year's Dylan Thomas Prize - the Sony Reader Award for Unpublished Writers. The Dylan Thomas Prize is the world's largest literary award for young writers. The prize was established to recognise the international work of Dylan Thomas, whose first book of poetry was published when he was just 21, and it supports the work of newly published authors.

The new Sony Reader Award category has been created specifically to support unpublished British novel writers under the age of thirty using electronic book formats for the entire process, from submission of the entries through to judging and then publication. The winner will receive a cash prize of £5,000, and their book will be published in eBook format and made available for download from the Sony UK website in time for the Christmas season.

Showcase

eBook entries will need to be submitted in PDF, Word or EPUB format via the Reader website at www.sony.co.uk/reader between July 1st and August 31st, and the shortlisted writers will be notified in September. The winner of the award will be announced at the Dylan Thomas Prize Award Ceremony on 1st December 2010.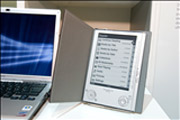 Omar Gurnah, Reader category marketing manager for Sony, said: "Being involved in the Dylan Thomas Prize this year is an ideal partnership for Reader. We wanted to take the Dylan Thomas Prize's ethos of working with young authors a step further by creating a new category to offer Britain's unpublished writers a unique platform on which to showcase their novel-writing talents". Peter Stead, the Dylan Thomas Prize founder and judge, said: "At the Dylan Thomas Prize we were delighted to learn of Sony's interest in promoting new writing by unpublished authors and we are greatly honoured that we have been asked to play a part in organising the Sony Reader Award. Our commitment has always been to new writing, and this new prize forms a landmark for aspiring authors and mark an exciting departure for the Dylan Thomas Prize".

2nd June, 2010
Aon kicks off four-year Manchester United sponsorship with global charity initiatives Aon Corporation, the world's leading risk advisor and human capital consultant, has kicked off its four-year shirt sponsorship of Manchester United with a programme of global charity initiatives designed to promote youth development and healthier communities. The sponsorship was announced on June 3rd, 2009. The sponsorship and charity campaign were launched at Manchester United's Old Trafford stadium yesterday by executives of Aon and Manchester United, along with Manchester United team legends Sir Bobby Charlton and Bryan Robson.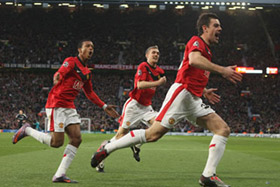 "Based on our shared values of leadership, teamwork, and a passion for excellence, it is difficult to imagine a stronger fit for Aon than Manchester United", said Greg Case, President and Chief Executive Officer of Aon Corporation. "Through the global charitable initiatives of Aon's 36,000 colleagues, we will work with our partners at Manchester United and the Manchester United Foundation to promote these values and create positive opportunities for young people, to enable them to thrive and to help improve their communities". David Gill, Chief Executive Officer of Manchester United, said: "This event is an indication of how Aon is committed to developing the partnership way beyond a simple commercial arrangement. In the coming years, I hope we will be able to build a tangible legacy for the Manchester United community both here in the north west and further afield. I am delighted that Aon wants to get its whole worldwide workforce involved. I'm sure it will really bring the sponsorship to life for many of them".

Progress

To mark the start of the sponsorship, the first charity event involved more than 150 of Aon's Manchester-based colleagues and their families, who participated in a Penalty Kick Challenge at Old Trafford for the Manchester-based The Christie charity - one of England's leading cancer centres which treats more than 40,000 patients a year. The Aon Foundation donated £25,000, of which £3,500 came from the Penalty Kick Challenge, to The Survivorship Programme of The Christie, which helps young people progress in their educational and career goals and receive life skills support following cancer treatment. Caroline Shaw, Chief Executive of The Christie, said: "Having cancer at any age is traumatic, but it is especially difficult for young people when they still have their whole lives ahead of them. This generous support will help them have the successful and fulfilling life that they deserve after cancer".
Case added: "Throughout our more than five hundred offices around the world, Aon colleagues are joining today's fundraising through an 'Aon United REDy Day' campaign, including raising money for local charities by wearing Manchester United shirts or red clothes for the day. Aon is an organization that is truly committed to strengthening communities by sharing our human, intellectual and financial resources. We believe that through this ongoing programme of charitable initiatives we can make a positive difference in people's lives". Forthcoming Aon charity initiatives include Aon United Day on July 15th, 2010, which will involve Aon's global colleagues in over 120 countries participating in fundraising and volunteer activities, including supporting hundreds of schools, children's hospitals, orphanages and community centres as well as more well-known organizations such as Big Brothers Big Sisters Clubs, Junior Achievement, Ronald McDonald House, Special Olympics, UNICEF, United Way and the YMCA. For example, in Botswana, Aon colleagues will partner with the House of Hope orphanage by providing furniture donations and helping to clean and improve the facility. In Singapore, Aon volunteers will host an indoor football match for the young people served by Boys' Town and will support the organisation's new building fund. Aon Bangalore has "adopted" a local elementary school that it will support throughout the coming year with both charitable donations and volunteer service. In Bolivia, Aon colleagues will donate to Hogar de Ninos Alalay, helping to plant trees on the orphanage grounds and creating art projects with the children who live there. In Sacramento, California, Aon colleagues are partnering with Project 680 by collecting hygiene supplies to distribute to homeless youth. In the Netherlands, Aon colleagues will participate in a charity bike ride and sell Right to Play merchandise to help raise funds for youth sports programmes in disadvantaged areas.