30th March, 2010
LV= announces five year sponsorship of the Mary Rose Museum Insurance, investment and pensions group LV= has announced its sponsorship of the new Mary Rose Museum in Portsmouth, which is due to open its doors to the public in 2012. The Bournemouth-based friendly society has signed up to sponsor the high profile visitor attraction for five years from its opening (to the end of 2016), and has also committed to support the project over the next two years as the new museum moves towards completion. As one of this country's most important heritage projects, £35 million will be spent on the final conservation phase of the legendary Tudor warship's hull and the building of this permanent, state of the art museum in Portsmouth Historic Dockyard. By offering the public a highly personal and interactive experience of the Mary Rose and its history, the museum expects to attract around half a million UK and international visitors each year.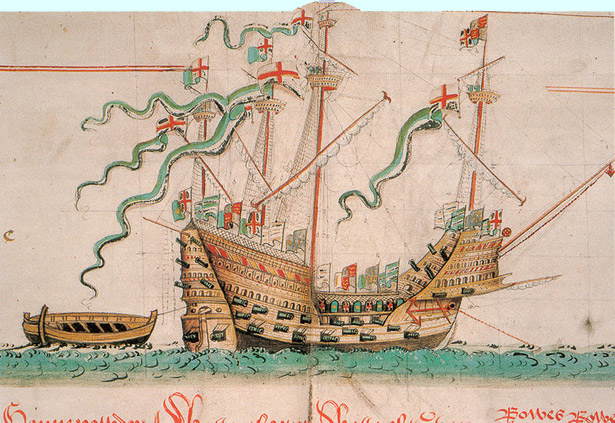 David Radford, LV= Group Marketing Director, said: "Our purpose is to help members and customers look after what they love in life, and this sponsorship provides an ideal fit with this approach. As a fast-growing south coast employer we value the importance of protecting our heritage whilst supporting a state-of-the-art project and we're proud to support the new Mary Rose Museum".
Initiatives
Rear Admiral John Lippiett, Chief Executive of the Mary Rose Trust, commented: "We are delighted to have LV= on-board as a major sponsor of the Mary Rose Museum. We have a unique opportunity to launch a world-class museum and to preserve for future generations this extraordinary ship and all her treasures. Soon people all over the UK, and indeed the world, will have chance to see the Mary Rose reunited with her artefact collection, up close and providing a remarkable and personal insight into life 500 years ago". The sponsorship is the latest in a range of LV= hands-on initiatives to support Bournemouth and the surrounding south coast region, including: • The long-running LV= KidZone child safety initiative, which last year alone helped reunite 182 lost children with their families when they became separated on Bournemouth's beaches. • The award-winning LV=Streetwise interactive education centre, visited in 2009 by 13,000 children to learn how to stay safe in real life street, transport and home situations. • The Kiss It Better appeal via which last year LV= raised £90,000 for Great Ormond Street Children's Hospital through a series of events. David Radford continued: "All these initiatives strongly involve our focus to help protect children and their future and we are proud of LV='s contributions to our local community through sponsorship and employee volunteering. We are also expanding our activities in 2010 and becoming part of the Government-sponsored CRC Energy Efficiency Scheme to reduce carbon dioxide (CO2) emissions".
26th March, 2010
QBE joins "Kids Say Slow Down" campaign with sponsorship of Road Safety Week
QBE European Operations, the specialist business insurer, has announced that it has become the lead sponsor of Road Safety Week, the week-long educational initiative run by Brake, the road safety charity.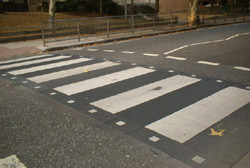 The national event, which this year will run from 22nd to 28th November, seeks to educate about the biggest road safety issues and raise support, awareness and funds for the services Brake provides for road crash victims and the campaigns it runs for road safety in schools, companies and the media. The theme of this year's Road Safety Week is Kids Say Slow Down – a focus that will see children around the UK encouraging drivers to reduce their speed to save lives.

Progression

Katie Shephard, spokesperson for Brake, said: "Brake is delighted that QBE has decided to become a headline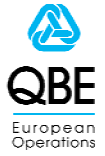 sponsor for Road Safety Week in 2010. Shockingly, every day in Britain ten children and young people are killed or seriously injured while on foot and bicycles. Thanks to QBE's support, companies and communities across the UK can get involved in Road Safety Week, and together we can make a difference to save innocent lives". Matthew Crane, Managing Director of Motor at QBE European Operations, said: "QBE has been a Corporate Sponsor of Brake for some time and the opportunity to expand on this successful partnership by supporting Road Safety Week was seen as a natural progression of our commitment to promoting all forms of road safety". QBE insures in excess of 250,000 fleet vehicles in the UK, spanning general car, and bus, coach and minibus fleets to emergency services and haulage fleets.
24th March, 2010
Geographical Association and ESRI (UK) announce sponsorship agreement
The Geographical Association (GA), the geography subject association, and ESRI (UK), the UK's leading GIS software provider, have announced that ESRI (UK) has become the GA's first corporate member and strategic partner.

This new partnership brings together ESRI (UK)'s expertise in GIS (Geographical Information Systems) and the GA's understanding of the learning and teaching of geography. With GIS now a compulsory part of the national curriculum, the organisations will combine forces to help teachers respond to the curriculum changes and introduce GIS into geography lessons. The signing of this first partnership agreement is a new departure for the GA. With funding in place for the next three years the GA can plan ahead, working with ESRI (UK) to introduce the power of GIS technology to schools as part of its mission of furthering the study, learning and teaching of geography.

Groundbreaking

Last summer ESRI (UK) responded to the curriculum changes, launching its GIS for Schools Programme which offers GIS software specially designed for schools and a wealth of resources. In an online resource centre teachers can watch video tutorials and download step by step lesson plans on topics ranging from tracking hurricanes to the spread of swine flu. "We are delighted and honoured to be working with the GA in this groundbreaking partnership", said Dr Richard Waite, Managing Director, ESRI (UK). "We believe passionately that GIS brings a new dimension to the teaching of geography, giving students both a deeper understanding of their subject and skills they can take into the workplace. More than 120 schools have now signed up to our GIS for Schools Programme. Working with the GA and its members we can build on this success over the next three years, encouraging more schools to use GIS and creating a community of teachers who will share their knowledge of GIS, their enthusiasm and their resources".
Professor David Lambert, Chief Executive of the GA, commented: "The GA looks forward to embarking on this strategic partnership with such a significant and influential company as ESRI (UK). With 6,000 members we reach into most secondary schools in England - and a good many primary schools - with support and guidance for teachers of geography. "Driven by our charitable mission, to further geographical knowledge and understanding through education, we are passionate about the role of geography in schools and its engagement of young people to become informed and capable citizens. GIS can add enormous value to geography lessons and we are keen to encourage teachers to integrate it appropriately into their creative 'curriculum making'". The first milestone of this partnership will be the GA's Annual Conference at the University of Derby, from 8th to 10th April. In the public lecture preceding the conference, Dr Waite will explore what GIS means for teachers and students, explaining why GI skills are becoming increasingly important in the workplace, how GIS can enhance the teaching of a broad range of subjects and how geography teachers can lead the way.

22nd March, 2010
Next appointed as Official Clothing and Homeware Supplier to London 2012 The London Organising Committee of the Olympic Games and Paralympic Games (LOCOG) has confirmed that Next has been appointed as Official Clothing and Homeware Supplier to London 2012 and has become its twenty-seventth domestic sponsor in a Tier Three deal. Next will design outfits for the Opening and Closing Ceremonies and formal suits for Team GB and Paralympics GB for the Olympic Games and Paralympic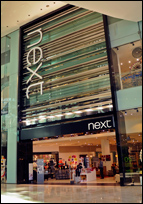 Games in 2012. In addition Next will produce formal uniforms for the 4,500 technical officials required for the Games, as well as suits for LOCOG's reception staff. Next will also supply some of the home furnishings and linen required in the Athletes' Village. As part of this partnership with LOCOG, Next will become a LOCOG licensee and Next will use its creative team to develop a commercial range of London 2012 clothing and homeware product.

Excited

London 2012 Commercial Director Chris Townsend commented: "I'm thrilled that another fantastic British brand has joined us on our journey to 2012. Next is a great brand and I'm confident Next will create a great look for the athletes, officials and staff as well as helping us to make London 2012 product available across the country. We welcome them aboard". Christos Angelides, Executive Director, Next Plc, was equally upbeat: "The London 2012 Games is a once in a lifetime opportunity. We are excited at the prospect of working with the BOA, BPA and LOCOG Team. We are all proud of the British athletes and look forward to helping in a small way to make them look great at the Olympic and Paralympic Ceremonies. "As the official clothing and homeware licensee we look forward to providing our customers with exclusive access to a range of clothing and homeware that reflects the excitement and atmosphere of the London 2012 Olympic Games and Paralympic Games". Next's partnership with London 2012 begins with immediate effect.

22nd March, 2010
Online bingo club to sponsor bride's wedding dress in controversial promotion OnlineBingoClub.co.uk, a bingo comparison website, is offering one lucky couple £5,000 towards the cost of their nuptials as part of a controversial marketing campaign. The only requirement is that the couple carry the Online Bingo Club logo on their wedding invitations, table settings and menus and pose for promotional photographs and publicity material.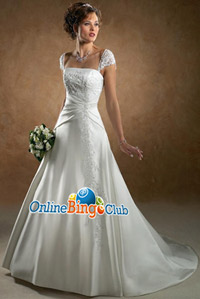 The bride will also be expected to Velcro the company's logo on her wedding dress, which can later be removed for personal photos. Now the search is on to find a couple willing to have their wedding sponsored. Being huge online bingo fans will count in their favour but is not essential. The wedding will be the first arranged by controversial new service Pimp My Bride, through their website pimpmybride.eu/.

Extravagant

With UK wedding costs soaring to average over £11,000, many couples simply can't afford their perfect day and Online Bingo Club's Rob Hutchison says he's pleased to be able to offer one couple the chance of a wedding they'll never forget. Mr Hutchison said: "Weddings cost a fortune. After taking care of a venue, dress, catering, photographer and cake things soon add up. Even if the bride says she isn't bothered about a big, extravagant wedding we all know that's never really the case. We want to give one lucky bride the wedding she's always dreamed of and all she has to do is feature our company's logo on her dress and wedding invites, which I don't think is a lot to ask. "Our logo is really vibrant and should stand out well against the traditional white backdrop of a wedding dress. The five grand can be used towards the cost of the wedding reception or to fund a dream honeymoon. We really don't mind". With over half a million Brits regularly logging in for their bingo fix it seems the idea of displaying the website's logo on their wedding dress will be no deterrent to many.

18th March, 2010
Panasonic helps young people make the cut with London 2012 Cultural Olympiad The London Organising Committee for the Olympic Games and Paralympic Games (LOCOG) has announced that Panasonic has become the presenting partner of a London 2012 Cultural Olympiad short film competition for young people, Film Nation:Shorts. The Film Nation:Shorts project is delivered in partnership with the UK Film Council, with funding from the Olympic Lottery Distributor using National Lottery funds.

More information about the Film Nation:Shorts programme, which involves workshops, master classes and regional and national competitions to highlight the best new film making talent, is due to be announced on the 22nd March, 2010, when the programme will open up opportunities for young people. To support aspiring film makers, Panasonic will be taking an active role in the project by supplying state of the art equipment and expertise for training sessions taking place across the UK.

Identify

Commenting on the agreement, Panasonic UK Advertising and Sponsorship Manager, David Bonney, said: "We are delighted to be working with LOCOG and the UK Film Council to engage young people in the craft of film making. These youngsters will be able to use the latest Panasonic consumer and broadcast camcorders to create a broad range of films, including Olympic-inspired ones, in the lead up to the London 2012 Olympic and Paralympic Games. "We are looking forward to helping to identify new film making talent and seeing these short films recognised through regional and national competitions." Ruth Mackenzie, Director, London 2012 Cultural Olympiad, commented on the partnership: "Film is the leading language of innovation and inspiration round the world, and it is brilliant to have a world leading partner, Panasonic, to help us with the film programme for the London 2012 Olympic and Paralympic Games. "Panasonic is known worldwide for their quality and their innovation – most recently demonstrated with their pioneering work on 3D, with their recent support of the Oscar nominated Avatar the latest example of their amazing work. With Panasonic as our partner, I am confident we can inspire a new generation of film makers and excite audiences of all ages".

Related news

3.2.2010 John Lewis appointed by LOCOG as London 2012 Tier 3 provider
2.12.2009 Value of Olympics sponsorship questioned at Future Sponsorship conference
30.11.2009 GlaxoSmithKline announced as Tier 3 Sponsor as London 2012 anti-doping plans confirmed
19.11.2009 BMW becomes a Tier One Partner and exclusive automotive sponsor of the 2012 Games
21.10.2009 London 2012 announces Thomas Cook as Official Supporter
29.9.2009 Visa announced as Presenting Sponsor for Britain's Team 2012
28.9.2009 Olympics timekeeper Omega extends sponsorship through to 2020
11.8.2009 Standard Life sponsors British Basketball on its journey to London 2012
31.7.2009 Olympic Games Act puts off potential sponsors: survey
15.7.2009 Panasonic UK appoints brandRapport to leverage 2012 sponsorship
17.6.2009 LOCOG signs up The Nielsen Company as Official Market Research Services provider to London 2012
1.6.2009 LOCOG announces Holiday Inn as latest London 2012 Olympics sponsor
27.3.2009 Crystal becomes sixteenth London 2012 commercial sponsor
15.1.2009 London 2012 appoints Adecco as Tier Two Supporter, as Tier One Supporter Nortel files for bankruptcy protection
3.12.2008 Number 10 hosts inaugural meeting of London 2012's The Chairman's Club
21.10.2008 Cadbury becomes latest London 2012 Tier Two supporter
9.8.2008 Nortel announced as London 2012's Official Network Infrastructure Partner and seventh Tier One sponsor
9.7.2008 BP signs as latest Tier One Olympics partner
25.3.2008 Risk that 2012 Olympics sponsorship target "will not be achievable": NAO report
24.8.2007 New Tier 1 category added to London 2012 sponsorship programme
12.7.2007 EDF unveiled as London 2012 Tier One sponsor and sustainability partner
16.3.2007 Lloyds TSB becomes first domestic sponsorship partner of London 2012
5.2.2007 High profile airline and sportswear sponsorship categories launched for London 2012 Games

Useful linkLondon 2012

18th March, 2010
Sainsbury's announces its headline sponsorship of UK School Games Sainsbury's has announced that it will become headline sponsor of the UK School Games (http://www.ukschoolgames.com). The Games, which are a major multi-sport event showcasing the UK's most talented young athletes of school age, will be known as the Sainsbury's UK School Games.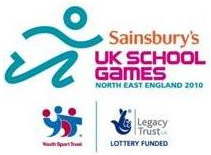 The UK School Games were launched by leading sports charity the Youth Sport Trust in 2006 to provide elite young athletes with experience of a high profile competition, with an athletes' village and opening and closing ceremonies, to replicate the Olympics and Paralympics or Commonwealth Games. Gwyn Burr, Sainsbury's Customer Director, said: "Sainsbury's shares the Youth Sport Trust's belief in the power of sport to help young people gain the skills and experience which are not just important in sport, but in everyday life. Life is competitive and sport offers young people opportunities to learn how to win and lose, work in a team and strive to be the best they can be.

Passion

"The UK School Games captures everything that is good about young people wanting to compete, volunteer and officiate in sport. We are extremely proud to be helping young people of all ages and abilities to participate in activity and sport at every level through our Active Kids scheme, our TOP activity programme and now our sponsorship of the UK School Games." The 2010 Sainsbury's UK School Games, from September 2nd to 5th, will see Gateshead, Newcastle and Sunderland unite as hosts, reflecting the passion of sport in the north east of England. More than 1,600 young athletes will compete across ten sports: athletics, badminton, cycling, fencing, gymnastics, hockey, judo, swimming, table tennis and volleyball, with disability events in swimming athletics and table tennis. Steve Grainger, Chief Executive of the Youth Sport Trust, said: "We are delighted to welcome Sainsbury's as the headline sponsor for the UK School Games. With over 1,600 of the UK's brightest young sporting talent expected to compete in the north east of England across ten Olympic and Paralympic sports and hundreds of young people officiating, volunteering and becoming sporting ambassadors at the event - the UK School Games are a real celebration of sport for young people." The UK School Games' other key funding partner is the Legacy Trust UK, who provide a significant grant to support delivery of the event's theme through 2011.

Traditional

Moira Swinbank, Chief Executive of Legacy Trust UK, said: "Legacy Trust UK is proud to be funding the UK School Games and we are thrilled that Sainsbury's are making such a significant contribution to the Games. By funding these Games, we are helping to ensure that young athletes from around the country have the opportunity to experience high-level sporting competition early in their lives." The Youth Sport Trust has been working in partnership with Sainsbury's since September 2005. They support the Sainsbury's TOP Activity programme which focuses on offering "alternative" sports and physical activities to young people aged seven to eleven years who may not be accessing physical activity through traditional routes. Sainsbury's TOP Activity is supported by Sainsbury's as part of its hugely successful Active Kids campaign which has provided over £86m worth of activity, cooking and gardening equipment and active experiences to schools and Scout and Guide groups across the UK since 2005.

17th March, 2010
npower set to light up The Football League The Football League has agreed a new three-year title sponsorship with energy provider npower. Press reports suggest that the deal is worth £21 million. From the beginning of the 2010/11 season, The League's flagship competition will be titled "the npower Football League", with its three divisions being titled "the npower Championship", "npower League 1" and "npower League 2".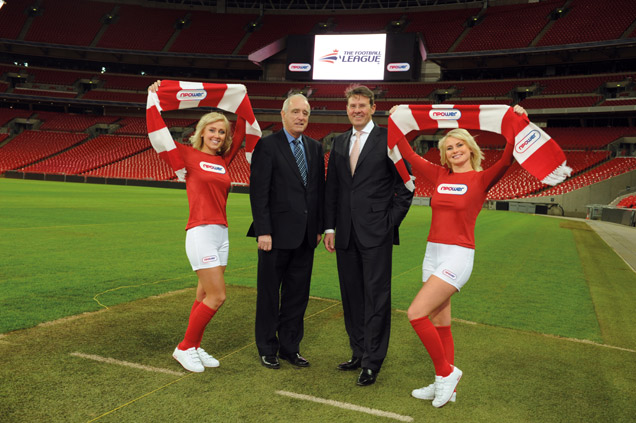 Football League Chairman Lord Mawhinney said: "I am delighted to welcome npower to this new partnership with The Football League. They are a widely respected company with a strong pedigree in sports sponsorship. Their support is a huge boost to our clubs and represents the enhanced reputation of The Football League in the commercial marketplace. "Like us, npower recognise the extraordinary attachment that Football League clubs have with people living in their local communities. This agreement will provide real benefit to those people". As part of the new agreement, each of The League's seventy-two clubs will receive a grant from the npower charity fund for a bespoke community initiative in their local area. Fans will also be rewarded for switching their gas and/or electricity supply to npower.

Community

npower will also become the new title sponsor of The Football League Community Cup, the annual six-a-side competitions for teams of mixed Under-11s and Under-13 girls played in towns and cities throughout the country, culminating in finals played at Wembley Stadium before the end of season npower Play-Off Finals.

Volker Beckers, Chief Executive Officer of RWE npower said: "We're absolutely delighted to be partnering The Football League. We share the enthusiasm of the fans that get behind their local teams and, like npower, football has always placed great emphasis on community involvement. We are committing a substantial amount to assist community initiatives at each of the seventy-two clubs through a Charity Fund administered by both npower and The Football League. "npower is an evolving brand, moving from simply supplying electricity and gas to providing our customers with a whole home solution. Our sponsorship of The Football League will provide us with a cost-effective means of raising awareness of the range of services we now offer customers, such as npower hometeam, our boiler servicing and installation division. It's also a perfect platform for putting something back into the community through sport in the UK".

15th March, 2010
Victor Chandler extends Nottingham Forest FC sponsorship Online bookmaker and gaming company Victor Chandler has announced it will continue to be Nottingham Forest's official sponsor for a further two seasons. The two year deal will see the Victor Chandler script displayed on the Nottingham Forest shirt throughout the 2010-11 and 2011-12 seasons.

Victor Chandler, Chairman, commented: "I am delighted to have reached an agreement to continue sponsoring Nottingham Forest for a further two seasons. This season has been a huge success and I am confident the team will secure promotion to the Premier League. The global television coverage of the Premier League offers worldwide media opportunities and will benefit our Far East business particularly". Commenting on the new deal, Chandler continued: "When we agreed the initial one year deal, I was sponsoring a team that had only narrowly avoided relegation to League One. Now we are signing this extension with the intention of sponsoring a Premier League team. The initial deal was in six figures and this one is seven figures". Victor Chandler currently rate Nottingham Forest as an 8/1 shot to win the Coca-Cola Championship this season and Evens to gain promotion to the Premier League. Robert Earnshaw and Dexter Blackstock are both priced up at 5/6 to finish this season as Forest's top league goalscorer.

Pledge

Mark Arthur, Chief Executive of Nottingham Forest FC, is also very pleased to have reached an agreement to extend the current sponsorship deal. He commented: "We are proud of our record of forging strong associations with our principle sponsors and delivering success for them. And we are delighted Victor Chandler has agreed to extend the sponsorship agreement for a further two years". Victor Chandler is hoping Forest gain promotion to the Premier League, although not as Champions, as this would cost Chandler in the region of £6m following his pre-season promotion pledge to season ticket holders to pay for next season's renewals should they win the league. Viv Anderson, Forest legend and now Victor Chandler's football ambassador commented: "Victor thought he was offering a safe bet at the start of the season but the turnaround with Forest has been amazing. Billy Davies has built a tough, well organised side and even if they miss out on automatic promotion they will enter the play-offs as strong favourites to be promoted".

13th March, 2010
dgm and JD Williams announce co-sponsorship of the 2010 A4U Awards Now in its fourth year, the A4U Awards is seen by many as the must-attend event of the affiliate marketing industry, continuing to grow in prominence and prestige in the digital marketing calendar. The awards, attended by representatives from the network, merchant, agency and publisher worlds, the bring together leading figures from the industry to celebrate the year's achievements. dgm and JD Williams will be scheduling a series of promotional activities in the run up to the awards night. These will include promotional campaign activity, a competition for tickets for seats at dgm and JD Williams' VIP tables, and some affiliate events with an opportunity to get the latest updates and meet the JD Williams team. In addition JD Williams and dgm will be sponsoring the Best New Entrant award category.

Prestigious

"dgm is delighted to be partnering with JD Williams as co-sponsors of this year's Awards", said Carl Davis, dgm's CEO. "We are both very pleased to be associated with this prestigious event that celebrates and rewards the high standard of work we all do as an industry. As a network we also champion innovation, so we are pleased to be able to sponsor the Best New Entrant category". Dominic Smith, E Business Development Manager at J D Williams commented: "JD Williams is proud to co-sponsor this year's A4U Awards with DGM, who have been helping us improve and deliver the affiliate program over the last three years. With affiliates delivering increasingly more online sales, it is important to be associated with an event which celebrates their contribution". The A4U Awards will take place on the 9th June, 2010 at the Grosvenor House Hotel, Park Lane, Mayfair.

10th March, 2010
Scottish FA announce new four-year partnership with Mars The Scottish FA has announced a new four-year partnership with the MARS brand, who become an Official Partner to the Scotland teams. MARS and the Scottish FA will campaign to encourage over 18s to play football more often. There has been a decline in football participation among adults in recent years, they say, and MARS' primary focus will be to address this, in close association with the Scottish FA through various inventive schemes and initiatives.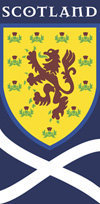 Gordon Smith, Scottish FA chief executive, commented on the announcement: "The aim is to develop a long-term strategy that will encourage adults of all abilities to play football; whether it's returning to the game or playing for the first time. The relationship with MARS will extend even further: working jointly to ensure the fans have greater access and input to what we are sure will be an exciting new era. As we look forward to the UEFA Euro 2012 qualification campaign, we'll be working jointly with MARS to get Scotland fans closer to the team".

Initiatives

Colin Hendry, former Scotland captain and ambassador for the MARS brand, said: "There is a growing optimism around the national team and its fans and we want to embrace and harness this for a number of reasons. Not only do we want to get people playing football but we also want to get the whole nation behind Craig Levein and his squad". Fiona Dawson, managing director of MARS Chocolate UK, added: "This is the single biggest announcement the MARS brand has ever made in Scotland. We're huge football fans ourselves so we can't wait to start working with the Scottish FA on some exciting new initiatives. MARS is committed to encouraging its consumers to lead a healthy, active lifestyle so partnering with the Scottish FA to inspire adults to play football gives us the perfect opportunity to do this. We are extremely proud to support the Scotland national team in their quest to reach Ukraine and Poland in 2012". The partnership with The Scottish FA is seen as part of MARS expanding commitment to football in the UK.

8th March, 2010
Motul Oil lines up for the London to Brighton Veteran Car Run The London to Brighton Veteran Car Run (LBVCR) has attracted the support of French lubricants specialist Motul, which joins the impressive list of corporate sponsors backing the world's longest running motoring event. Established in 1853, Motul has a long history in the development and production of specialist lubricants for motoring and motorsport. The London to Brighton Veteran Car Run is a celebration of the Emancipation Run held on 14th November, 1896. The 2010 London to Brighton Veteran Car Run will be held on Sunday, 7th November, with the first car leaving Hyde Park at official sunrise (07:04hrs). An estimated 500,000 spectators attend the LBVCR, making it the UK's largest free-to-view motoring event. The event is run for cars manufactured up to 31st December, 1904. The 2009 LBVCR attracted a maximum entry of 550 vehicles from all over the world. The Run is organised and promoted by Motion Works on behalf of The Royal Automobile Club, an agreement that started from early 2004.

Historic

Motul will be using their partnership with the LBVCR to promote their premium and classic oil products to period motoring enthusiasts, owners and collectors, highlighting the importance of lubricants. Motul Managing Director Herve Amelot said: "We are delighted to be joining the world famous London to Brighton Veteran Car, which we see as a great opportunity to promote Motul within the historic scene and showcase our long motoring history. We are involved in many events around the world from MotoGP to Le Mans and are pleased to add this important event to our partnerships". Gareth Burnett, Managing Director of Pace Products, Motul's UK distributor added: "We know that London to Brighton Veteran Car Run participants are passionate about the event and their cars. We look forward to introducing Motul to them and promoting the role of lubricants in all ages of vehicles". LBVCR Event Director Roger Etcell said: "We are extremely pleased to have Motul joining us on the London to Brighton Veteran Car Run. Motul is well known for its excellent motorsport products. Interestingly we have several pre-1905 racers on the run each year, recent entrants being a Napier and Peerless, both from 1904, which show motor racing was as important to car development then as it is today".

6th March, 2010
MEC Access Manchester wins SPAR UK sponsorship account Leading UK convenience store group SPAR UK has appointed MEC Access Manchester to handle its UK sponsorship marketing on a retained basis. MEC Access is a leading partnership marketing agency specialising in sport, entertainment and cause and its Manchester office was appointed without pitch. The account was previously held by Fast Track.
SPAR International has made an investment in European athletics since 1996 and SPAR UK began its partnership with UK Athletics in 2004, when it became the title sponsors of the SPAR Sprints Programme. This programme enabled UK Athletics to introduce a co-ordinated structure for the development of sprinting and hurdling. SPAR UK signed a new deal on 12th May, 2009 to continue to sponsor the development of sprinters in the UK with the clear objective of developing and maintaining a strong and supportive infrastructure to increase participation at all levels. MEC Access Manchester will manage and activate the sponsorship partnership between SPAR UK and UK Athletics until 2013. The sports sponsorship will be closely integrated with SPAR UK's ongoing media strategy tying in with the media planning and buying activity already carried out by Mediaedge:cia, SPAR UK's retained media agency.

Heritage

Adam Margolin, head of marketing support, SPAR UK, said: "This sponsorship is not an add-on to our marketing or advertising campaigns. It is an integral part of building relationships with customers and is a critical component helping to develop SPAR's vision and values which are rooted in the community.

"This sponsorship delivers at a local level making the places we live better places. Over the past four years we have worked hard building a strong heritage within athletics. Working with MEC Access Manchester will allow us the opportunity of a fully integrated communications plan and ensure the activation of our sponsorship and all our other activity is achieving the best results". Mick Style, managing director, Mediaedge:cia Manchester, said: "This is a key win for MEC Access Manchester. London 2012 is less than 900 days away and managing the UK Athletics partnership for SPAR UK over the next few years is a really exciting place to be. SPAR UK has delivered a commitment to UK Athletics since 2004 and as the retained partnership agency it is our job to ensure that we take this relationship forward to the next level. "We will closely integrate the sponsorship and media strategy to help SPAR UK leave a lasting legacy for the sport even beyond 2012".

3rd March, 2010
Aviva announces sponsorship of Telegraph Media Group's exclusive streaming of IAAF World Indoor Championships, Doha Aviva, the number one sponsor of UK Athletics (UKA), has announced a partnership with the Telegraph Media Group for the exclusive online streaming of the IAAF World Indoor Athletics Championships in Doha, Qatar between 12th and 14th March. The new partnership will offer users the ability to watch the live international event "as part of Aviva and the Telegraph's commitment to support UK athletes". TMG's partnership with the International Association of Athletics Federations and the IEC will enable the British public to watch and support the Aviva Great Britain & Northern Ireland (GB&NI) team live in action at www.telegraph.co.uk/athleticslive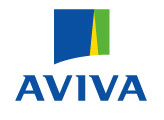 Heather Smith, Head of Sponsorship, Aviva UK, said: "Partnering with the Telegraph Media Group to showcase the Aviva GB&NI team and their competitors at the IAAF World Indoor Championships builds on our position as the number one sponsor of UK Athletics and our commitment to the sport. "We are delighted to be able to help bring world class athletics to fans across the county".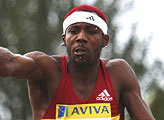 Aviva GB&NI team athletes competing include World Champions Jessica Ennis and Phillips Idowu (left). Idowu will be defending the World Indoor title he won in Valencia two years ago, whilst heptathlon World Champion Ennis will look for a return to the podium in the pentathlon.

Depth

Following the Aviva GB&NI team announcement, UKA Head Coach Charles van Commenee said: "This competition gives athletes an opportunity to gain championship experience on a global level. "The team is slightly bigger than I would have anticipated at the start of the winter season which positively shows the depth of the pool of athletes we have". Channel Manager at Telegraph Sport, Chei Amlani, said: "We are very excited to be partnering with the IAAF and IEC for the World Indoor Championships. We are also delighted to announce that Aviva, the number one sponsor of UKA, will be our exclusive sponsor of this event".

1st March, 2010
The FA announce Nivea For Men supplier sponsorship deal for the England team The Football Association have today agreed a four-year deal with Nivea For Men to become the Official Men's Grooming Supplier to the England football team. Nivea For Men's complete range of grooming and skincare will be aligned with the England football team in a multimillion pound deal that lasts until 2014. The agreement with The Football Association means Nivea For Men will be supplying the England football team with grooming products for the changing room.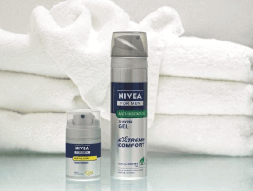 As the UK's No. 1 brand in male facial skincare, say the FA, Nivea For Men appears well placed to provide grooming kit to the England football players, including their high performance Q10 products that revitalise the skin. Fans' grooming routines will also benefit from the association with the England football team through 3 Lions Crest Nivea For Men grooming gift pack sets.

Accessible

Homing in on players' routines and the work that goes on before a game, Nivea For Men have adopted the concept of "Preparation is everything" to communicate the benefits of looking after your skin with a care regime. Beiersdorf Managing Director, Ralph Gusko, said of the announcement: "We are very proud to be the Official Men's Grooming Supplier to the England football team as everyone in the country will be watching these players in South Africa. While only one in five men claim to moisturise everyday, this association with the England football team aims to make male grooming more accessible. We know, preparation is everything - on the football pitch or at the bathroom. We wish the England team all the luck in the world now and in the future!" The FA's Head of Sponsorship Peter Daire, added: "Nivea For Men is a quality brand with a football pedigree. Their deal with us takes this to a new level and a direct association with a premium property like England is well suited to their ambitions. We welcome them on board as a long term partner".