29th April, 2010
Barclaycard says "Hello Wembley" to iconic Arena
Barclaycard has announced a major partnership programme with Wembley Arena.

The partnership sees Barclaycard's 10.4 million UK customers gaining preferential access to tickets and onsite exclusive benefits at the world renowned venue. Gary Twelvetree, Barclaycard's Global Brand Director said: "Wembley Arena is one of the best-known and respected venues in the British music business and for over fifty years it has played host to some of the greatest music acts of all time. So the opportunity to link our own customer benefit programme, Barclaycard Unwind (www.barclaycardunwind.com) with Wembley Arena was irresistible. "This partnership is part of our wider involvement in the music and entertainment business alongside existing title sponsorships Barclaycard Mercury Prize and Wireless sponsored by Barclaycard. We have resisted the temptation to create another corporate rock venue, so Wembley Arena retains hero brand status with 'A Barclaycard Unwind Venue' signoff underlining our commitment to providing enriched experiences for Barclaycard customers.

Centrepiece

"As well as providing unique benefits for our customers, this partnership will allow us to showcase the latest payment technology such as contactless technology aimed at making payments simpler". Wembley Arena has recently undergone a £36 million redevelopment programme by owners Quintain Estates and Development plc and forms the centrepiece of the company's substantial Wembley City redevelopment. Quintain's James Saunders said: "The decision by Barclaycard to partner Wembley Arena demonstrates the calibre of the venue and the strength of its brand amongst the music loving public. Wembley Arena sits at the heart of the Wembley City development, which brings together retail, leisure, residential and commercial buildings in a world class entertainment district".

Tribute

Since its redevelopment by Quintain in 2007, the seventy-six year old Arena has welcomed artists such as Madonna, Oasis, Bruce Springsteen, Kings of Leon, The Police, Fleetwood Mac, Arctic Monkeys and Beyonce, as well as hosting sporting features such as Masters Snooker and TNA Wrestling and comedians including Lee Evans, Michael McIntyre, Eddie Izzard and Ricky Gervais. "Upcoming acts booked for 2010 include Paul Weller, Michael Bublé, Eric Clapton, Steve Winwood, Biffy Clyro and JLS". Wembley Arena is operated by Live Nation, the world's largest music promoter. John Drury, General Manager (Live Nation) of Wembley Arena said: "It is a great tribute to the history and iconic status of Wembley Arena that Barclaycard wants to partner with us. Artists love standing on stage saying 'Hello Wembley', and music fans love the acoustics of the refurbished 12,500 seater venue and the convenience of its West London location. The alliance of Barclaycard Unwind, Live Nation and Quintain will help drive Wembley Arena to new heights".

26th April, 2010
World Lacrosse Championships unveil building services company as first commercial sponsor The 2010 World Lacrosse Championships have been boosted by the news that Stockport-based building services company Piggott & Whitfield have come on board as the first commercial sponsor to the Championships.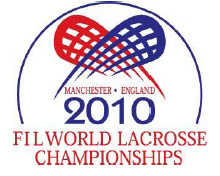 The Championships will be held between 15th July and 24th July, 2010, in Fallowfield, Manchester. Lacrosse has an immensely strong history in the north west, with Manchester having hosted the 1978 and 1994 World Championships. Piggott & Whitfield's Director, Maciek Kolodziejski, said: "Piggott & Whitfield are proud to be one of the sponsors of the 2010 World Lacrosse Championships & Festival taking place in Manchester next July. Stockport is the birthplace of both organised lacrosse across the world and of Piggott & Whitfield, who were formed in Stockport towards the end of the nineteenth century. It is fitting therefore for P&W to engage in an event able to leave a long term legacy in the north west". The Championships will be the biggest sporting event in Manchester since the Commonwealth Games, with a record thirty nations expected to compete. Making the event even bigger, for the first time ever, a FIL World Lacrosse Festival is being run alongside the World Championships. The Festival will run from 10th July to 22nd July and will comprise of touring and club teams from around the world.

Benefit

The North West Development Agency predicts that as a result of the World Lacrosse Championships, the north west region will experience £6.4 million in economic benefit. Only 2,500 seats now remain available to the public for the World Lacrosse Championships. Season Passes are on sale and will secure seats at the final match in addition to over a hundred more World Class lacrosse matches. Day tickets are also available and are on sale at http://www.2010worldlacrosse.com/tickets. There are also a few sponsorship opportunities left for those who would like to be part the FIL 2010 World Lacrosse Championships.

23rd April, 2010
IPC Inspire Men & Music appoints Jade Bousfield as Sponsorship and Brand Solutions Manager IPC Ignite Sponsorship & Brand Solutions director Peter Edwards has announced the appointment of Jade Bousefield to the role of Sponsorship & Brand Solutions manager.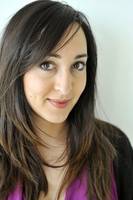 Bousfield joined IPC in 2004, working in classified sales, before being promoted to senior classified sales and then senior sales on Live, the live music advertising across NME and Uncut. In 2006 she joined the display team on the Men & Music brands, and was promoted to the role of senior sales executive in 2008. In her new role she will be working to develop creative bespoke solutions across all Inspire Men & Music brand platforms, including magazines, digital, mobile, tours and events, as well as working with RSVP. She will be key liaison within the team for Opera agencies including MGOMD, PHD and OMD, as well as Universal McCann.

Famous

Peter Edwards commented: "Jade is an excellent addition to an experienced and truly creative team. She has huge experience of our core brands and what they achieve across platform, making her ideally suited to tailor solutions that meet our clients' exacting needs". Bousfield added: "Brands like Nuts, Loaded, NME and Uncut are among the most famous and innovative in UK media. "The chance to work with them, across print, digital, events and beyond, to develop genuinely unique solutions for clients was just too good to miss".

22nd April, 2010
Asian millionaire Mo Chaudry provides sponsorship to resurrect Olympic dream Mo Chaudry, entrepreneur and star of Channel 4's Secret Millionaire, has rescued the Olympic aspirations of Potteries sprint ace Alex Nelson. Nelson, a former under-20 European 200m gold medalist, lost his central funding after struggling with injury problems for most of last season.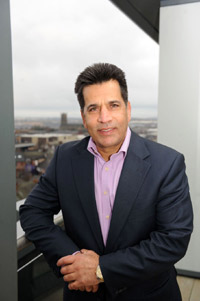 Mr Chaudry, who owns the famous Waterworld tourist attraction at Stoke-on-Trent, has stepped in to provide Nelson with a five-year sponsorship to support his campaign to compete at London 2012 and beyond. "To me this is an opportunity to support a supremely talented local athlete who has the potential to put Stoke-on-Trent on the map in a big way. How good will that be for all of us if he makes the Olympic final? I would like to set up a fund to help other young sporting talent, and I encourage other would-be sponsors to do likewise and give our future Olympians the best chance of success", said Mr Chaudry.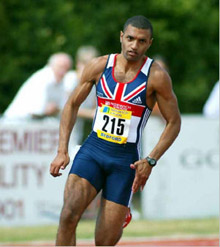 "This sponsorship money will be a massive help", said 20 year-old Alex Nelson. "These funds will allow me to fly out to Arizona for warm weather training with my coach. Without Mo's help this trip, that is vital to my preparation for the season, simply wouldn't happen". A committed philanthropist, Mr Chaudry is also well known for his sporting prowess. He won a silver medal in the 1983 British student Olympic weightlifting championships and has won plaudits for his martial arts and amateur boxing exploits. He also played under 19s cricket for Warwickshire, winning full caps for Shropshire County Cricket Club. He received honorary degrees from Keele University and Staffordshire University in 2008, where he had previously studied sports science.

21st April, 2010
Clydesdale Bank commits to SPL until 2013 The Scottish Premier League has announced an agreement with Clydesdale Bank to extend their title sponsorship of the league until the end of season 2012/13. The deal was approved unanimously at last week's General Meeting of the SPL clubs. The announcement came on the night when the SPL clubs gathered in Glasgow to celebrate at the Clydesdale Bank Premier League Awards.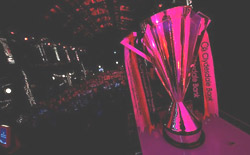 Neil Doncaster, Chief Executive of the SPL, said: "This deal provides a multi-million pound boost to our clubs. It demonstrates Clydesdale Bank's commitment across the league and underlines the success of our partnership. "We look forward to our relationship going from strength to strength in the coming years". Steve Reid, Retail Director Clydesdale Bank, said: "Over the past three years our sponsorship of the Scottish Premier League has delivered a huge range of benefits to our communities, our customers and our employees which is why I'm delighted that an extension to this partnership has been agreed. "I'm equally delighted that at a challenging time for Scottish football we are able to continue our support and investment in the national game and we look forward to working ever more closely with the SPL and their member clubs to the benefit of everyone involved".

17th April, 2010
FTI Consulting sponsors cricket's Most Valuable Player rankings system ECB and PCA have announced a new three-year sponsorship deal with the business consulting firm FTI Consulting for the Most Valuable Player rankings system. Under the new sponsorship deal, FTI MVP rankings awards will be presented to the leading domestic player at the end of each county season and the leading England player at the end of the domestic international season and the winter tour period.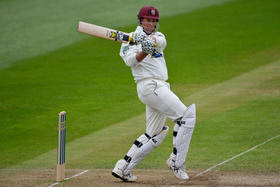 A monthly FTI MVP rankings award will also be announced throughout the summer for the leading player across the LV= County Championship, Friends Provident t20 and Clydesdale Bank 40. Originally conceived by the PCA, the FTI MVP rankings powered by PA Sport are a cumulative points system that rewards players for every run scored, every wicket taken and every catch held – and how well they do it. PCA chief executive Angus Porter said: "We don't just believe the FTI MVP rankings measure the value of a player's contribution – we know they do. For the last three years, the winner of the overall MVP award in county cricket has also received the accolade of being elected the NatWest Players' Player of the Year at the NatWest PCA Awards – the ultimate endorsement that the FTI MVP ranking reflects accurately the way professional players assess player performance".

Experience

Recent winners include Ottis Gibson in 2007, Martin van Jaarsveld in 2008 and Marcus Trescothick in 2009. FTI Consulting's technical experience has the potential to mine the existing information, says the ECB, and help sharpen player analysis and create new coaching applications for the rankings data in the professional game and, possibly, applications for the amateur game too. This aspect of the sponsorship is being jointly explored at present. "As the firm that helps the stewards of modern business make critical decisions at the critical time, FTI Consulting knows first hand how powerful it is to have timely, accurate information at your fingertips, which is why this partnership with the ECB and PCA makes so much sense", said Jack Dunn, president and chief executive officer of FTI Consulting. Photograph: Marcus Trescothick scooped the 2009 MVP following previous winners Martin van Jaarsveld and Ottis Gibson

14th April, 2010
Ofcom finds sponsorship of TEENick by 0800 Reverse on Nickelodeon to be in breach of Code Broadcast regulator Ofcom has found that 0800 Reverse's sponsorship of the Nickelodeon programme TEENick, transmitted on various dates between 7th September, 2009 and 15th March, 2010, was in breach of the Broadcasting Code. 0800 Reverse is a reverse charge service that allows telephone calls to be made to landlines. Although the service is free to the caller and uses a freephone prefix (0800), charges are applied to the account of the person accepting the call. Three viewers complained about sponsorship credits for this service around programmes on Nickelodeon, a childrens channel. The sponsored programming was in a strand of programming under the name TEENick, aimed primarily at girls aged nine to twelve.

Appreciated

The credits contained animated images of the words OUT OF CREDIT!, a mobile phone and a collage effect of different images, ending with the words 0800 REVERSE STAY CONNECTED TO HOME. The voiceover said No credit? No problem!...TEENick sponsored by 0800 Reverse. The complainants objected that the 0800 Reverse service is expensive for the recipient and that no call costs were indicated in the credits. In the complainants view the cost might not be appreciated by teenagers and younger viewers and that the sponsorship was therefore unsuitable. One complainant said, in part: "As this programming is aimed at teenagers I believe this to be inappropriate. Teenagers are not of an age to make an informed decision regarding this service". 0800 Reverse's website indicates that, for example, a call under 30 seconds long from a mobile to a BT landline will cost the recipient £3.99. Every additional 30 seconds or fraction of a 30 second period will cost an additional 60p. Ofcom noted that the Advertising Standards Authority (ASA) has twice upheld complaints about television advertising for 0800 Reverse in which costs though present in text were not sufficiently legible. These complaints were upheld under the Broadcast Committee of Advertising Practice (BCAP) Television Advertising Standards Code (the Advertising Code). Sponsorship credits must conform to the requirements of the Broadcasting Code (the Code) and, by virtue of Rule 9.3 of the Code, says Ofcom, to the requirements of the Advertising Code. The Advertising Code contains particular, and detailed, rules on misleadingness and on advertising to children.

Distinct

Nickelodeon offered a number arguments in defence of its position. For instance, it said that the service is aimed at allowing children to make contact with parents. Nickelodeon considered 0800 Reverse appropriate as a sponsor of TEENick, a programme block designed for girls of nine to twelve years of age. The broadcaster did not believe that this age range of children ...has particular financial independence and would, in all likelihood, have to rely on their parents/guardians for mobile phone credit. The significant factor in whether to use the service would be that the child has no credit but still needs to make a call. It considered that the service was, therefore, invaluable for children who need to contact home and could provide peace of mind for parents and guardians. Ofcom acknowledged that Nickelodeon had omitted price information from the sponsorship credits in good faith, to ensure that they remained distinct from advertising, and were therefore compliant with Rule 9.13 of the Code. As noted by the broadcaster, Ofcom's guidance on the application of Rule 9.13 of the Code states that price information in sponsorship credits will normally be considered to amount to an advertising message. However, and importantly, the guidance goes on to state the following: "Mandatory price information (such as the cost of premium rate services) is acceptable provided it does not form part of an advertising message. Any price information that is not mandatory will normally be considered an advertising message". Mandatory in this context, says Ofcom in its judgement, will generally mean either that a pricing disclosure is required by statutory provision or through a recognised code of practice. Such mandatory price information is permitted in sponsorship credits to ensure viewers are adequately protected from potential harm, and to ensure compliance with relevant advertising regulations. However, to ensure compliance with Rule 9.13 of the Code, such pricing information must not form part of an advertising message (for example, the pricing information could not be described in a promotional way, e.g. only 1p a call). Ofcom says it considers that decisions made by the enforcers of such codes about products or services are mandatory. As the ASA regulates the content of broadcast advertising on behalf of Ofcom, its decisions should therefore be regarded as mandatory in this respect. In its two previous adjudications regarding advertisements for 0800 Reverse, the ASA considered the pricing information was not sufficiently legible or prominent and therefore judged that the advertisements were misleading. These decisions are, in Ofcom's view, sufficient to demonstrate that price disclosures should have been treated as necessary in credits for the 0800 Reverse service.

Mislead

As such, Ofcom found that the omission of the pricing information had the potential to mislead viewers about the service, namely that it involves a significant cost to the recipient which should have been made clear. Ofcom therefore found the sponsorship credits in breach of Rules 5.1.1 and 5.1.2 of the Advertising Code. Furthermore, Ofcom took into account the age range of the intended audience (nine to twelve) and the fact that, in the absence of any pricing information, the freephone prefix of the service had the potential to mislead younger viewers that the service may be free. Therefore Ofcom also found the sponsorship credits in breach of Rule 7.1.1 of the Advertising Code. Accordingly, the sponsorship credits were also in breach of Rule 9.3 of the Code.

9th April, 2010
Carlsberg signs new four year deal with Wembley Stadium Carlsberg UK and Wembley Stadium have signed a new four-year sponsorship deal which sees Carlsberg, one of the world's leading beer brands, maintain its relationship as one of the Founding Partners of the national stadium. The agreement means that Carlsberg renews its status as the Official Beer of Wembley Stadium and is granted exclusive pouring rights, along with access to tickets to all the major sporting and music events that are held at Wembley.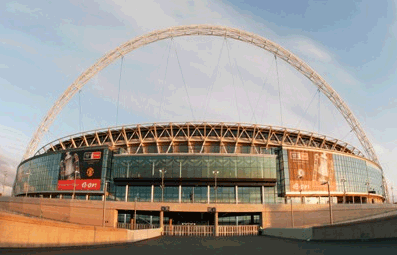 The new deal takes effect immediately and runs through to 2014, further strengthening the link between Carlsberg and The FA - a relationship which has already lasted fourteen successful years.

Gareth Roberts, Carlsberg's Director of Sponsorship & Media Relations, said: "For Carlsberg drinkers everywhere this is great news. This confirms our continued commitment to our customers and drinkers in giving them unique access to the best football and music events around at one of the best stadiums in the world. "This totally compliments our Tuborg and music strategy and with our FA partnership and Official Beer status with The England Football Team already in place, Carlsberg can also boast a football sponsorship portfolio second to none".

Iconic

Peter Daire, Head of Sponsorship at The FA Group commented: "Carlsberg has a rich heritage in football and music so we're thrilled they're extending their support for the national stadium to 2014. "Wembley is the most iconic sport and entertainment venue in the UK and having committed commercial partners on board is integral to its success". The four-year agreement runs until the end of July 2014 and covers all England football international home games, FA Cup Semi-Finals & Final, Play-off Finals and all major music events at the stadium.

6th April, 2010
Teachers' union NASUWT becomes YMT's principal sponsor Youth Music Theatre UK, founded in 2003 and now the UK's biggest provider of musical theatre projects for young people, has been developing its relationship with teachers' union, the NASUWT, for some three years, starting with localised sponsorships in Scotland and the development of teachers' resources. The sponsorship has now grown into an organisation-wide sponsorship package, making the union the largest UK supporter of YMT. The sponsorship was formally launched at an event at the NASUWT national Conference last Friday, 2nd April, attended by guests including Minister of State for Schools and Learners, Vernon Coaker MP.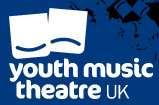 Chris Keates, General Secretary, said: "The NASUWT, the UK's largest teachers' union, is extremely committed to causes which benefit, support and celebrate the talents of young people. We have been developing a relationship with YMT over a number of years. YMT is an extremely valuable resource for teachers and schools providing the highest quality productions and development opportunities. We are very proud to be the main sponsor of YMT". The NASUWT's support will underpin the summer programme which includes new productions of A Beggar's Opera, Peter Pan, A Winter's Tale and The Savage (by David Almond). Artists working with the company this summer and offering their expertise to the young performers include composers Harvey Brough (once of Harvey and the Wallbangers) and Howard Goodall, classical BRIT Award winner. YMT's programme of work includes intensive residential courses for the most talented young performers, a broad based training programme for young professionals and a growing outreach programme which encourages involvement by young people from a wide range of backgrounds including the most disadvantaged.

Mission

As part of the conference first day, YMT presented a short excerpt from their recent production-in-development According to Brian Haw …, an exploration of the politics behind the Iraq war inspired by the man who has now demonstrated outside Parliament for eight years. Jon Bromwich, Executive Producer of Youth Music Theatre UK, commented: "We are delighted to have the support of the NASUWT. Bringing the arts, and especially new work, to young people is at the heart of our mission. It's fantastic to see how they respond and grow when offered this sort of opportunity". As well as the involvement of their pupils, union members will also be able to participate in YMT's activities either through working as pastoral staff or volunteering.

3rd April, 2010
Limo Broker sponsors the Brit Asia Music Awards 2010 Stars of the British Asian music scene were in attendance recently at the Brit Asia Music Awards "Media Nominations Party". Set in the prestigious Ricoh Arena in Coventry, guests were treated with champagne and canapes courtesy of Mahirs Catering. The V.I.P guests all waited with bated breath to hear Sukhi Barth, Brit Asia TV presenter, announce the nominees for the fifteen categories.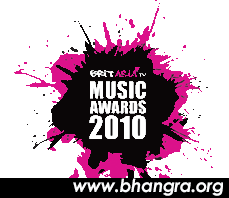 The UK's leading provider of celebrity style limousines, Limo Broker has sponsored the The 2010 BATV Music Awards which will take place on Sunday, May 2nd during the Bank Holiday weekend and is set to feature some of the biggest names in Bhangra and British Asian music, as well as featuring popular UK urban influences. Cardiff, South Wales based company Limo Broker has been riding high in the luxury transport industry of late. Their success in the wedding car hire business has seen them launch a new website offering high quality wedding car rental services thoughout England, Wales, Scotland and Nortern Ireland. The company has also been in the news recently for reporting a record number of school prom limo hire bookings this year. They will also be giving away free tickets to a few lucky Facebook fans and customers. Sheila Nakra, Director of Brit Asia TV, described the sponsorship deal as "a fantastic start to the spectacular awards ceremony taking place on the 2nd May, 2010 Bank Holiday weekend. Massive thank you to our official sponsor, Limo Broker Ltd for supporting this prestigious event. Support from the Asian media has been incredible; we've teamed up with five local and regional radio stations across the UK, Desi Radio, Nu Soundz Radio and Asian Star Radio in London, Awaz Radio in Scotland, Raaj FM in the Midlands and the BBC Asian Network.

Independent

"In addition to Asian media, BPM Media have been on hand to support us in bringing this celebration of British Asian music to the people of the UK. "As the only British Asian music and entertainment channel, it is important that we recognise the hard work from all of the artists across the British Asia music scene fairly. We achieved this perfectly by the open public web vote where the winners were chosen by the public. Web votes were collected, verified and counted by an independent adjudicator via the official website. Speaking to the artists here tonight, it was this feature of our award ceremony that made the difference". Nominees with the highest number of phone votes will be counted and verified by an independent adjudicator and announced as Category Award Winners at Symphony Hall on 2nd May, 2010. Source: PR Newswire

1st April, 2010
Celebrating our 10th birthday with new 21,615 unique users record The UK Sponsorship Database celebrates its tenth birthday this month having just broken through the 20,000 unique users barrier with a new record monthly figure of 21,615 unique users in March 2010. The new record smashes our previous record set just last month - 19,727 - and we look forward to continued growth over the rest of this year and beyond. "Our expansion 'outwards' with the launch a few years ago of Sponsorscape - see www.sponsorscape.com - and the other six sponsorship databases, covering Africa, Asia, Australasia, Europe, North America and South America, is proving very successful and is beginning to contribute significantly in feeding new traffic into the 'parent' site", says Managing Director Richard Fox.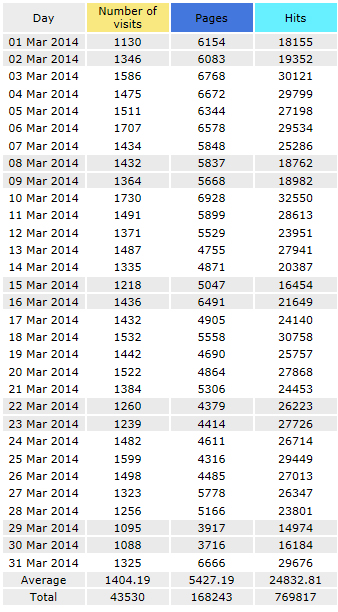 Source: aw stats

"We feel our portfolio of sites is appealing to visitors in many ways. First, it continues to offer free access, with no cumbersome or expensive registration process.

Dominate

"Secondly, we constantly update our listings of sponsorship opportunities, covering the whole spectrum of arts, charities, education, media, sport and other categories, with a user-friendly navigation system that makes it easy for sponsors and their agencies to find what they are seeking. "Thirdly, our prime positions on major search engines such as Google for the word 'sponsorship' itself and many/most associated expressions mean that we dominate search results in sponsorship sectors both here and worldwide. "Fourthly, we know that our traffic figures are highly sensitive to the quantity, quality and frequency of the news updates that we include: these will continue to be a major component of our offering. "And finally we keep the cost of having a listing on our sites so low that most sponsorship seekers rightly view it as a facility not to be missed. Most importantly, we know from our researches and from the many emails we receive from satisfied customers that the site is actually working to achieve its prime purpose - linking seekers to sponsors. "And that (as they say), is what makes it all worthwhile ...".