How to find and attract sponsors
- three golden rules

There is no magic "one size fits all" solution to the problem of finding and attracting sponsors. And, of course, finding them is one thing - getting them to sign up as a sponsor is something altogether different. But based on the many conversations we've had with sponsorship seekers - and finders - who have used our site, three golden rules do seem to be worth bearing in mind.





1. Understand what you are offering

Think about how a sponsor could benefit from an association with what you're offering. Might there be multiple

benefits - or perhaps your 'property' can be positioned in different ways to different segments of the marketplace? It's important to think carefully about how what you are offering will be seen from various sponsors' points of view. So think less about the actuality of what you are offering; "step outside it" and try to see it from the viewpoint of different types of sponsor. Think laterally. Maybe there are aspects of your sponsorship property that aren't immediately apparent to you?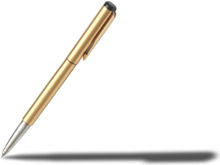 Bounce ideas off other people. Try brainstorming with colleagues, to see if, between you, you can come up with ideas that you might not otherwise have though of. Remember: the rewards can be very big. Your potential sponsor is looking for associations that you might not immediately spot - so at this stage you can make a list that may even include some wild and whacky ideas. You can always narrow your focus later.





When you've compiled a list of associations, decide what kind of companies would benefit from being seen to support your organisation (or you personally). What kind of problems might you be able to help them solve via sponsorship - and what kind of companies experience such problems? What opportunities do you offer - what situation might a company be in who would need the kind of benefits you could deliver via sponsorship?

2. Segment your targeting

Having decided on the kind of companies you want to approach, you can begin to refine your targeting. Will you be aiming at a narrow sector? If so, it would probably be best to use a 'rifle shot' (one-to-one) approach, which will have the advantage of direct contact and the chance (hopefully) to talk directly to, or even meet, the potential customer.

If you can get to see the sponsor, you'll have the opportunity to communicate your passion for what you are selling and your belief in the attraction of your proposed partnership with them. On the other hand, if you decide that your sponsorship property has more general appeal, you will at least have the advantage of greater numbers, with statistically a better chance of finding someone who can see the sense in what you are saying.

The practicalities of this are where the hard work comes in.

You can of course make things that much easier by targeting sponsors through our website - just go to

https://www.uksponsorship.com/list.htm

and join our site using either a Gold or Platinum listing. Other options for sourcing the contact details of sponsors include reading the news stories on our site - find out who the decision-makers are; buying mailing lists (eg type 'list brokers' into Google); contact your local Chamber of Commerce and ask them if they have information about which local companies use sponsorship; and take note of organisations (or individuals) similar to yours who already receive sponsorship support - and track down the decision-makers within those companies. Most companies have at least one person involved in marketing, which can include sponsorship. Often there is a Marketing Manager. In larger companies, Sponsorship is treated as a separate entity altogether - find out the names of the peope who hold the purse strings and decide on the best way to contact them. In reality, it may well be that you decide on a mid-course, targeting a fairly general group with your basic message, but developing a 'hotlist' of prime prospects for a more personalised approach.





3. Explain your proposition

Try to understand the sponsor's objectives. That way, you can adapt your sales pitch to bring out its relevance to their strategy - and make it easier for them to see where you could fit in to their plans. We suggest the following template:

• first, tell them all about your organisation (or yourself, if you're seeking personal sponsorship); make sure they understand precisely what you or your organisation do, especially around the subject of your sponsorship offering;

• secondly, explain what is on offer for sponsorship; is it title or naming rights? are you offering packages (Gold, Silver and Platinum maybe?); what physical items are you offering - advertisements in programmes, banners at the venue or on your website, logos on clothing, mentions in literature, likely or guaranteed TV, radio or newspaper coverage, PR, etc., etc.;

• finally, emphasise the benefits; benefits are more than just logos and PR - they are the potential changes in the way your sponsor's company's image may be improved and their awareness increased, albeit possibly by a small amount or confined to a small geographical area; they will have the opportunity to leverage their association with you or your organisation to turn the relationship into big news, thus boosting their own fame, enhancing public perceptions of themselves and also (just by the way) making you or your organisation that much more famous too.