OCN/PL003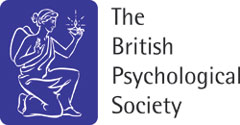 THE BRITISH PSYCHOLOGICAL SOCIETY ANNUAL CONFERENCE
The British Psychological Society is the representative body for psychology and psychologists in the UK. It is not a trade union but is a registered charity in England and Wales (Charity Registration Number: 229642) and in Scotland (Charity Registration Number: SC039492). The Society was formed in 1901 and has more than 46,000 members. Through its Royal Charter, the Society is charged with overseeing psychology and psychologists. It has responsibility for the development, promotion and application of pure and applied psychology for the public good. The British Psychological Society Annual Conference is a three day conference and is seen as an important academic and networking event. The conference is a major showcase in which academics and practitioners can present their research. The programme includes renowned keynote speakers from the UK, together with workshops, symposia, oral presentations and posters, as well as a full and exciting social programme. It attracts over 500 delegates from all psychological disciplines, from students to professors and trainees to practitioners on each of the three days. Companies who would benefit from sponsoring, exhibiting or advertising are book publishers, test agencies and publishers, software manufacturers and distributors, consultancies, research agencies and councils, university departments, insurance suppliers, recruitment agencies, financial service providers, local companies and many more. Contact: Ruth Raven, Conference & Events Manager. Address: St Andrews House, 48 Princess Road East, Leicester LE1 7DR. Tel.: 0116 252 9555. Fax: 0116 255 7123. E-mail: conferences@bps.org.uk
link to website

• Exposure to delegates from all psychological disciplines of all levels all under one roof in the same week

• Cost savings for companies choosing to sponsor and exhibit

• Increased profile for sponsoring companies

• Book early to avoid disappointment, as this event always sells out quickly

• Best exhibition locations will be given on a first come first served basis

• More publicity - "If you book now you will get more mileage from all of the conference publicity to our 46,000+ members and beyond"
Ongoing

OCN/PL005


EUROSCICON
Euroscicon is a life science meetings organisation which attracts hundreds of scientists and academics (lecturers and professors) each year. The company is looking for the following • things to insert in their delegate bags (pens, notepads, etc.), at no charge • flyers or the sponsor's promotional items in their delegate bags or on their exhibition table, for a small charge • prizes and gifts for their delegates and speakers, at no charge • the sponsor's company to exhibit and/or speak at an event (this is chargeable). Sponsors can target specific events, such as Euroscicon's Women in Science meeting, or sponsor the next scheduled event. Contact: Dr Shara Cohen, Managing Director. E-mail: sharacohen@euroscicon.com
link to website
Ongoing

OCN/PL009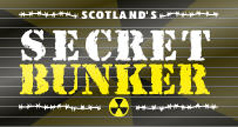 SCOTLAND'S SECRET BUNKER
Scotland's Secret Bunker is seeking sponsorship from local or national companies who wish to take advantage of its unique attractions. Scotland's Secret Bunker sits in the heart of Fife between Anstruther and St. Andrews. Its location attracts thousands of visitors during its open seasons, due to the popularity of the area with St. Andrews, the home of golf, just six miles north. The East Neuk is a popular attraction due to its rich history and famous food. Sponsors will be able to use the bunker facilities for conferencing or any other reason that they choose. Sponsors will be heavily represented, both in the bunker itself and on its promotional material, which is available in hundreds of tourist attractions in the UK. "As Scotland's most unique attraction, we draw in thousands of visitors a year. We have catering facilities on the first level as well as a gift shop and a wide array of vehicles used during the cold war. We are open from March through to November and during this time host several events from paranormal investigations to gigs. We have also had a couple of student films shot on site that have been viewed at some of the world's biggest film festivals, including Cannes". Contact: Steven Mackie, Assistant Manager. Address: Crown Building, Troywood, St. Andrews KY16 8QH. Tel.: 01333 310301. Fax: 01333 312040. E-mail: manager@secretbunker.co.uk
link to website

Click button to download more information from Scotland's Secret Bunker (pdf format)
Ongoing