29th April, 2018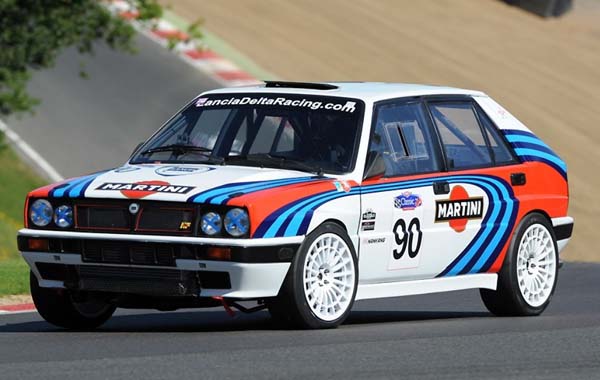 Sponsors should rally to the support of Lancia Delta Racing, for truly epic motorsport opportunities

Lancia Delta Racing is offering exciting opportunities to sponsor a Lancia Delta Integrale, one of the most successful rally cars ever, which won the World Rally Championship for manufacturers six times between 1987 and 1992.

"Join us on a journey where we race a rally legend, the Lancia Delta HF integrale 16v, and take on the might of the 1980s and 1990s, racing at circuits like Silverstone, Brands Hatch and Spa. "Throughout 2017 the car was always at the sharp end of the grid fighting for podiums - in the wet it dominated the races, winning by tens of seconds. Join the team and experience the highs and lows of a season's racing, from winning through to the inevitable DNFs! "As a sponsor your brand will take centre stage alongside epic battles with Porsches, TVRs, BMWs, etc. - some we lose and some we win. "It is always fun, especially in the wet. In return, you will benefit from our full social media engagement with YouTube, Facebook, DriveTribe and blogs, featuring fiery Morgans and spinning Ferraris. 'Richard Thurbin's four-wheel-drive Lancia Delta Integrale was untouchable with the extra traction in its rain-soaked race. From sixth on the grid Thurbin comprehensively bested the field off the line, going around the outside of Redgate to claim the 1980s race lead' - Autosport, 14/09/17. "Packages start from £5k and are tailored to dovetail alongside your campaign and strategy. Feel free to give us a call, email or direct message us".

Contact: Richard Thurbin More information ...