1st March, 2018

Keep in MIND Vidlamode's charity art event - Consternation - in London, offering capital opportunities to caring sponsors

Vidlamode is a broadcasting and media production company established in 2013, and strategically located in the heart of Greater London, UK. "We are pleased to send this request in support of our forthcoming event, titled Consternation. "Our specialities include film-making, photography, art history and cinema. Our mission is to deliver cutting-edge contents in art, cinema and fashion. Vidlamode creates and broadcasts highly compelling media content.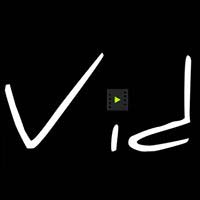 "Our YouTube channel showcases some of our creative works from fantasy tales such as Garden of Atlantis; an interview segment entitled The Exceptionals: 'A Gallerist', 'A Designer', 'A Witches Brew'; and many more. "As part of a milestone reached, we were nominated Best Director at the 2016 Ouchy Film Award, Switzerland and 'Best Costume & Makeup' category. Giving back is essential. "Through charitable work, we can add meaning or support to people in need. At this period, we have challenged ourselves to extend support to people suffering from various mental illnesses and to raise further awareness. "Amongst people around us, one out of ten has experienced mental stress or disorder problems. They need support and counselling and deserve quality health services - and raising awareness will go a long way to save many lives. "To strengthen the tradition of excellence and demonstrate a commitment to humanity, Vidlamode, in conjunction with MIND (www.mind.org.uk), is organising a charity art exhibition - Consternation, a two-day exhibition to feature seven top artists with a unique point of view, creating septenary pieces of their individual work. "We are in need of funds for hosting (rent of space, foods and drinks and, most importantly, the printing of pictures and framing of artworks), with proceeds from this event donated to MIND".

Contact: Nedu Kay, Creative Director/Curator More information ...