17th January, 2018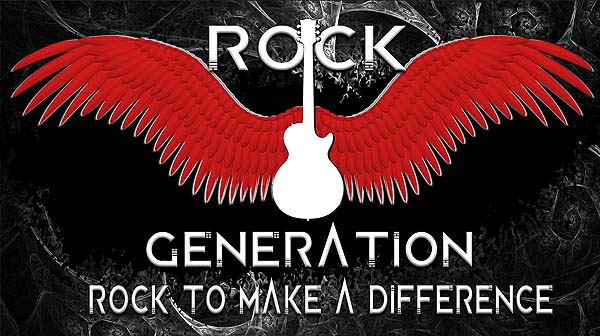 Opportunities offered by Rock Generation will be music to the ears of charity sponsoring companies

Rock Generation will be a three day rock music festival with one main sixty foot stage hosting twenty-four bands over the course of the weekend.

"Our Mission - the Rock Generation Music Festival idea was born from our passion to help people. "Not only are we aiming to raise money for The Samaritans, in the form of donating all net profits from ticket sales, but we are also creating a festival that focuses around mental-physical well-being and addictions through the presence of mentors and practitioners who will attend and create relaxing and advisory areas. "In addition to the performances onstage, there will be various different relaxing zones and therapy tents and advisors - various different practitioners will be on hand to offer support to anyone that needs it. "The theme will be positive and vibrant, with • a small stage supporting up and coming musicians through their process • a healthy well-being area for anyone coming away from an addiction and wanting to be with like-minded people • talks from various different champions who have overcome depression and addiction • Of course, an array of bars, food stalls and daily entertainment such as you would expect at any UK music festival • not forgetting our wonderful wall of faith, designed by our guest artist and open for all to leave a message of hope! "All of this will take place at The Hop Farm, one of the most famous and recognisable features of the Garden of England, boasting the world's largest collection of iconic Victorian oast houses. Its long and illustrious history spans nearly five centuries from its humble origins as a working hop farm to the picturesque location it has become. "The Hop Farm will open its gates to Rock Generation, able to hold an impressive 50,000 capacity. Stretched over the beautiful countryside it is the size of 100 football pitches. Being located near all major London airports and the Channel Tunnel, the venue will allow us to welcome UK and international rock fans. "It has previously played host to the likes of artists such as Prince, Bob Dylan, The Eagles, Iggy and the Stooges, Peter Gabriel, Suede and Florence and The Machine, to name a few. Reach - our press partners are Kerrang, Loudwire, Team Rock and Rolling Stone, who have average hits and readers of over five million, including a soon-to-go-to-print double page spread in Metal Hammer magazine, which sponsors will be featured in. "All Production Ready: Stage and Sound, Backline, Accommodation, Venue and Layout, Stage managers, Personnel, Transport, Food, Drink, Security, Tickets, Merchandise, Camping, Glamping. "We have someone who has been thirty years in the business and has toured with most of the bands. We also have a stage manager who has been stage manager for Metallica and Glastonbury 2017. "Please see the sponsorship pack available via the download button at the foot of our listing (just click on the 'More information ...' link below). All packages can be tailored to your business and all details can be found at www.rockgeneration.co.uk".

Contact: Neil Cooper, Director More information ...