8th March, 2017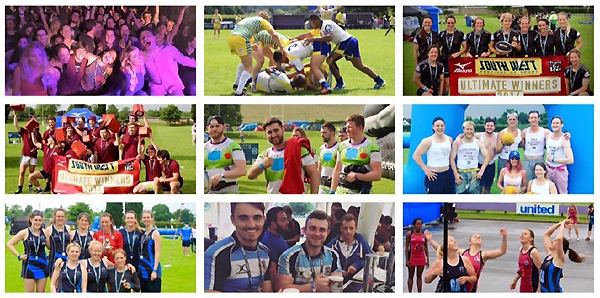 Sponsorship of fast-growing South West 7s' multi-sport and music festival could play a key role for local businesses

With the recent success of the men's and women's Team GB in the 2017 Olympics, plus the England 7s side having a hugely successful season, rugby 7s is taking off in a big way. Originating in 2015, South West 7s is now heading into its third successful year. The event is quickly becoming one of the biggest multi-sports and music festivals in the south west. With over forty teams already signed up to play at Cleve RFC in Bristol between 2nd and 4th June, 2017 is shaping up to be another great year for the festival, with organisers predicting some 2,000+ attendees of all ages over the weekend - see www.southwest7s.co.uk.

South West 7s prides itself on its multi-sport focus, from grassroots level upwards, delivering an all-inclusive weekend with five competitions for all levels and ages, live music, local food traders, on-site camping and a great festival atmosphere. With full backing from the RFU forming a part of their 24/7s Series, the SW7s production team is proud to be leading the way in rugby 7s development in Bristol and the south west. "Having recently moved to Cleve RFC due to the need for more pitch space to grow the event even further, Cleve RFC boasts some of the best pitches and club facilities in the south west, which, teamed with our great festival design and management we are very excited about this year. "Our dynamic team has some great ideas about how to deliver a bespoke sponsorship package specific to you, targeting your brand ideals and your consumer market within our diverse demographic of attendees. We are very open to creating packages specific to your budget and goals. "We are looking to build positive and lasting relationships with local businesses, progressing the event to our target of 5,000 attendees in the next three years".

Contact: Thea Wise, Director. More information ...