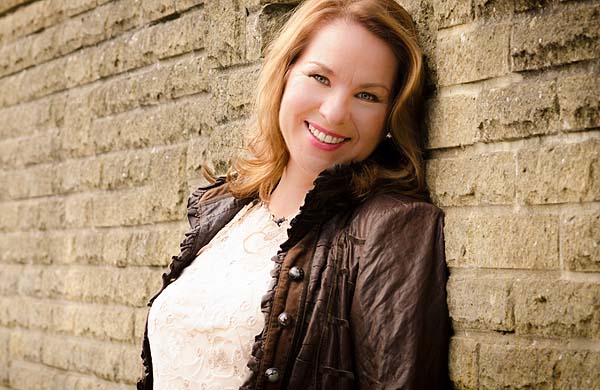 21st October, 2017

'Rich, dramatic potential' of Gráinne Gillis's rare voice should attract a chorus of sponsorship backing for her studies

Gráinne Gillis has a rare voice type and she is looking for sponsorship to further her career through a German audition tour. "I have a rare voice type, that of the dramatic mezzo-soprano with a sizeable extension into my chest voice (comfortably to a C below middle C), and my repertoire is comfortably that of the bigger operatic roles.

Examples of Gráinne's work

"I have been training with Neil Baker (Trinity College of Music, and teacher to artists like Amanda Echalaz, Miriam Murphy, Wendy Dawn Thompson) and Andrew Griffiths (National Opera Studio, Royal Opera House Covent Garden). Working solely with people outside the conservatoire system, I have pursued my operatic career with dedication, passion and single-minded determination, because I believe that opera, above all art forms, is the greatest and most potent expression artistically that one can experience, both as performer and audience. Simply put – opera is my life and my great love. "I am at a juncture where I'm ready to take the next step in my career - auditioning and working in Germany. To do so, I need funds. As any opera lover knows, Germany is the centre of opera globally, and a natural location for a dramatic voice like mine, which is most at home in the works of Verdi, Wagner, Strauss and the bigger twentieth century repertoire.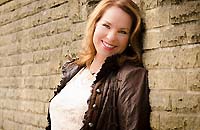 "Whether you are an individual or organization passionate about the arts and investing in stars of the future, you will be keen to join other opera lovers willing to support what the The Observer called a voice with 'rich, dramatic potential'. If you choose to invest in my talent, I'll be honoured to include your name on my biography, website and competition and performance programmes. Also, it will be a pleasure to meet with you personally to apprise you of my developments and, if agreed by both parties, to perform at personal and corporate events. "Overall, I have estimated I need an investment of £5,600.00, which would cover living expenses, lessons, coaching and a trip to Germany over the all-important audition season from October-December. Here are individually some of the expenses you could sponsor ... • accommodation and living expenses in Germany and flights: £3,000.00 • professional quality DVD recordings for competitions, job applications, etc. - £1,100.00 to cover studio rental, sound engineer's fee, pianist • professional quality opera headshots: £300.00 • £600.00 for singing lessons for the six weeks • £600.00 for coaching sessions twice a month".

"Opera is complex for those who perform it, but also for those who listen to it. It takes more time, more patience and more spirit of sacrifice. All this is well worth it because opera offers such deep sensations that they will remain in a heart for a lifetime" - Andrea Bocelli.

Contact: Gráinne Gillis
To find out about
banner advertising
on this site,
click here




To find out about
listing your sponsorship requirements,
click this button