3rd March, 2018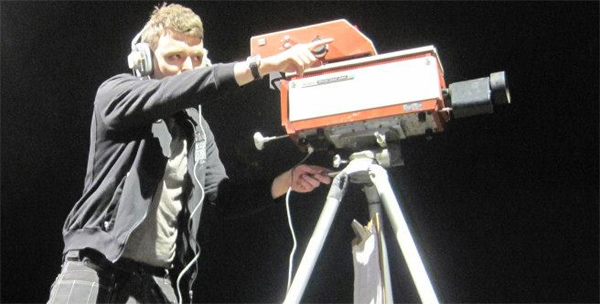 Cue dedicated drama student Jeremy Brookes, for whom sponsorship would play a leading role in helping him achieve his acting dream

Dedicated aspiring actor Jeremy Brookes is seeking sponsorship to further his higher education in Drama. "Why do students quit courses early? Is it because they don't know what they have let themselves in for? Or because they don't have the motivation to turn up for lectures on time? But a foundation course student, fresh from drama school, with a reputation for being consistently punctual is a lecturer's granted wish. "My academic work, ie research and presentations, was always detailed and ready ahead of schedule. The lecturers on my foundation course at the Birmingham School of Acting and Regents University London will confirm my commitment to seeking a future in higher education, leading to a professional acting career. "I will see it through ... I don't quit. "I am a 26 year old aspiring-to-be actor with the firm desire to attend higher education in drama training. I passed the Birmingham School of Acting foundation course in 2011 with a Trinity Guildhall Grade 8 Merit. I also passed the Regents University London foundation course in 2015, with a 2:1. And I've successfully passed my audition and I am currently enrolled on a three year acting course at Kogan Academy of Dramatic Arts in London. "But I've had to defer entry due to their BA (Hons) course choosing an inconvenient time to not be validated this year, despite receiving funding from HEFCE in the past, which expired in 2017 - forcing me to look for funding elsewhere for September 2018. "I'm asking any willing and charitable individual person, group or foundation for your help for a sponsorship to help me accomplish my dream in acting. I've tried the dance and drama awards and they won't fund the schools I'm applying to. I've tried BAFTA scholarships, but they'll only do postgraduate courses. And I tried sponsorships with famous actors in Birmingham, eg with Julie Walters and Mark Williams. But I cannot get their contact details. "And I've tried charities and trusts which don't finance actors in training, or else are expired. This is my most desperate attempt to receive drama training after eight years of hard auditioning and two deferred years against 3,000 other applicants across the country; plus two LAMDA exams and a bronze arts awards and two foundation courses and lessons in elocution, dance and singing. "And I joined various acting companies both in Birmingham and London. And even voluntary work at the Birmingham Hippodrome, plus brief employment at Birmingham's Alexandra Theatre. "And I'm currently working for Unique Venues Birmingham at the Birmingham Rep, which is providing me with some but not enough funds. "I've worked tirelessly, continuously, with dedication to just shy of near excellency - and if I was training at a drama school that's exactly what I'd be doing today. If you would like proof of my resolute commitment to acting I can enclose my acting CV plus two references from Regents University London and the Birmingham School of Acting. "Please, I would be eternally grateful if you help me. I promise you won't regret helping me. "I will see it through to the end. I don't quit".

Contact: Jeremy Brookes More information ...
To find out about
banner advertising
on this site,
click here




To find out about
listing your sponsorship requirements,
click this button