30th January, 2018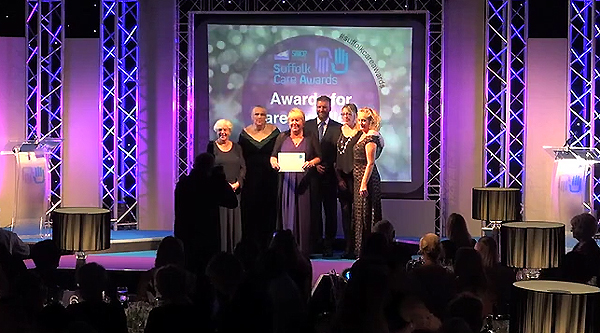 By helping illuminate the inspirational work of carers, sponsors of the Suffolk Care Awards will turn the spotlight on their own brands, too

The Suffolk Care Awards 2018 recognise exemplary care practice.

They highlight the important and crucial job that high-quality carers and innovative care providers do, day-in and day-out. The organisers are seeking sponsorship for the ten category awards, and also for the event evening, with packages ranging from £500 to £3,000. There are ten categories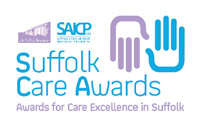 which recognise excellent care practice - they include innovative dementia care, end of life care, inspiring leaders and managers, food and drink, and a special recognition award for a carer or care company nominated by an individual. The winners' evening takes place in October. For an idea of how the evening works, click to view a video on Vimeo at https://vimeo.com/192171937.

"Since it was launched in 2016, the Suffolk Care Awards has grown to become an important event and key date in the calendar for the county's health and social care workforce. Those who have won say the awards make them feel valued for the work they are doing, looking after and caring for others. "Those who get through to the Final receive recognition for their achievement. In an industry which often faces criticism and bad press, these awards are about recognising the - often unsung - heroes who are dedicated to their profession and are passionate about innovating and improving people's lives. "We believe the awards lead by example and help encourage other care providers to improve and innovate. Each year the awards have brought to light amazing examples of caring and care practice. "The winners' evening is a great opportunity for carers and care organisations to come together to network and share great examples of care practice. Winning the awards, and having their stories told in the media, helps shine a light on fantastic care provision in the county. "The awards represent an opportunity for businesses and organisations with a connection to the care sector to build a brand association with this successful county-wide initiative. They are run by The Suffolk Brokerage, an independent, not-for-profit organisation dedicated to raising care standards, and The Suffolk Association of Independent Care Providers, an organisation for independent or voluntary care providers".

Contact: Louise Whitley, Workforce Development Manager More information ...