9th June, 2017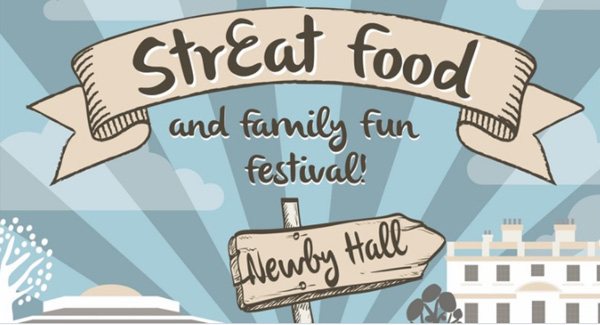 StrEat PR's Street Food and Family Fun Festival serves up a mouthwatering menu of sponsorship opportunities

StrEat PR Ltd was set up by Cathy McConaghy in 2015. For many years Cathy was a professional event organiser and gave that up to become one of the first street food traders in the UK. With her little pink camper van, Cathy was part of the "street food revolution" that paved the way for the industry we know and love today. After seven years of trading at numerous events, festivals and highly prestigious corporate events, Cathy decided to combine both skill sets and launch the UK's first national Street Food Festival in Harrogate. Cathy set about using all her street food contacts and brought together forty-two of the UK's finest street food traders, together with lots of quirky performers some of which had never been seen in the UK. The event was a huge success and a staggering 110,000 visitors were welcomed to the festival. StrEat PR and Harrogate were on the street food map as a destination event. Cathy organised the entire festival on her own, including booking the contractors, suppliers, performers and traders, organising the logistics, PR and marketing, stage managing the build and breakdown, handling all the trader and public enquiries and even relocating traders overnight, due to a flood, building fences and cleaning Portaloos! As a result of her hard work and after the huge success of the festival, she is honoured to have been invited to stage a street food market at the Great Yorkshire Show and is launching a brand new boutique festival at Newby Hall, Ripon. StrEat PR runs the Harrogate festival on a non-profit basis and it is being operated this year purely as a promotional tool for the other projects. To secure the future of the festival, for the local community and the independent traders, StrEat PR is seeking sponsorship. StrEat PR is seeking sponsorship from a forward-thinking company which genuinely wants to to promote its brand to a receptive, interactive audience. "Ideally we would love to continue hosting the Harrogate festival as a free event. But there is no space to expand or to ticket the event. "Unless we can secure some sponsorship, we will have no alternative but to take the festival to another location … we can't keep making the festival better each year with no money in the pot! "We are delighted to be hosting a brand new, boutique Street Food and Family Fun Festival at Newby Hall and Gardens on the 22nd, 23rd and 24th September. Newby Hall is a perfect pairing for our family market and attracts thousands of visitors over the summer season. "We have VIP glamping, camping, hot tubs, Europe's largest outdoor movie screen, craft beer teepees, awesome street food and amazing performers to delight the crowds. "We are confident that the Newby Hall Festival will be a regular event in the UK festival diary and are looking to expand by bringing in headline artists. "2018 would see the introduction of a third boutique street food festival and we are currently looking at various locations to site the event".

Contact: Cathy McConaghy, Director More information ...