31st October, 2016

UKBJJA's gripping international opportunities allow sponsors to reach the growing Brazilian Jiu-Jitsu community worldwide

The UK Brazilian Jiu-Jitsu Association (UKBJJA) - www.ukbjja.org - is a not-for-profit organisation which aims to provide a governance structure for the martial art of Brazilian Jiu-Jitsu and promotes and develops the sport while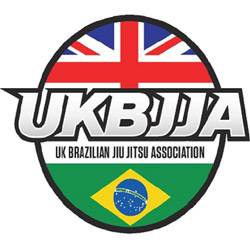 allowing individual clubs and practitioners the space and freedom to practice the martial art in the way they enjoy. "The UKBJJA is currently under assessment to be recognised by Sport England as the governing body for Brazilian Jiu Jitsu in the UK. "The association was formed in 2013, and the association's goal is to foster the development of BJJ at elite, community and grassroots levels, raising the profile of the sport but also providing pathways for development and involvement across communities in the UK. "The UKBJJA is looking for a sponsor(s)/partners to support us in a number of key areas, as indicated below. Ideally we are looking for a single sponsor across all of the elite events but may consider individual event sponsors. "For further information or an informal chat please get in touch". • Current opportunities

Grassroots - kit and technical equipment from Gi's to mats to technology to our internal newsletter across our clubs nationwide

Elite Athlete competitions support in 2017

*
: IBJJF Gi Europeans, January 2017 (Portugal)
: IBJJS Pan American Kids, February 2017 (USA)
: IBJJF Pan Americans, March 2017 (USA)
: IBJJF No Gi Europeans, April 2017 (Italy)
: IBJJF Gi World Championships, June 2017 (USA)
: IBJJF Masters World Championships, August 2017 (USA)
: IBJJF No Gi World Championships, November 2017 (USA).

* Sample of rights
: Logo on Gis
: Group photo of team with your corporate executives
: Logo branded team sports leisure wear and kit bag
: Joint event press release
: Medal winners photographed in front of your logo board
: Branded tweets

Contact: Francis Lambert, Sponsorship & Marketing More information ...