18th May, 2016
Eventful opportunities at Southwell Rugby Union Football Club are good grounds for sponsors' support
Southwell Rugby Union Football Club has been based in the centre of Southwell since 1922.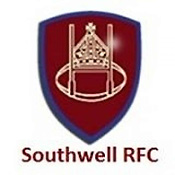 Southwell is a town in Nottinghamshire, England, best known as the site of Southwell Minster, the seat of the Diocese of Southwell and Nottingham, the Church of England diocese that covers Nottinghamshire. The newly-refurbished contemporary clubhouse is proving very popular as a venue for sponsors, players, supporters and the extended Southwell community alike, for other local sports clubs/events, social events and business use generates large footfall. The clubhouse offers one of the largest venues in the area. "We host two Southwell Triathlon events each year which attract over 1,000 people and our annual bonfire party attracts over 3,000 people. Since refurbishment and achieving RFUaccredited status, we have hosted Regional games and Finals, as well as County Finals for both senior and junior rugby. "We are the home for the Notts/Lincs/Derbys Ladies and U18 girls teams. Our first team play in Midlands East 2, after we gained promotion during the season 2014-2015. We have two other senior teams that play weekly, with our second reaching the County Cup Final for the last two seasons. "We also have a close association with Nottingham Trent University - Brackenhurst Campus which is close by and hosts its own home games as well recruiting student players into the club. "One key component of the ethos of the club is the development of our junior squads. With over 330 youngsters on the books, the future of the club's teams looks assured. During the last season thirteen players have made the step from junior rugby into the senior teams, which is the higthest number achieved by any club in the Notts., Lincs. and Derby rugby region. "But, like any growing successful club, we need help from our sponsors. We are already associated with major brands such as Greene King and Fine And Country and we can offer • Great exposure across a wide age range in a largely affluent life style group • In-built trust and loyalty in association with the team or section you choose • All year round footfall in your target market which covers B2B and B2C customers • A diverse number of marketing opportunities that can be tailored towards your core marketing message by traditional sponsorship and affiliate marketing".

Current opportunities

We have availability for

• Full time player/coach sponsorship
• Overseas players
• Senior Section teams
• Junior section
• Match sponsorship
• Pitch and grounds signage
• Match balls
• Special events

Contact: Alex Brown, General Manager More information ...