21st March, 2016
Supporting St Thomas C.E. School's eventful summer fair picnic would be a SMART move for caring Westhoughton sponsors
St Thomas C.E. School in Westhoughton, Bolton, is holding a new fundraising event in May.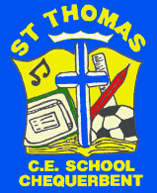 "I am writing to ask if you would be willing to support St Thomas' PTFA in their efforts to raise money for the children via a new event this summer. "On Friday, 20th May, our school is hosting a summer fair picnic for all the children and their families at St Thomas school; as well as inviting all the children from surrounding schools and the Westhoughton community. We will be offering entertainment including circus acts, dancing groups, face painting, school bands and inviting everyone to bring along their picnic. "We would love to provide bouncy castles, a large tepee marquee and a climbing wall for the children. We are asking local business to sponsor or part sponsor one of these larger fundraising entertainments. The PTFA is very active at St Thomas school and has recently raised money to allow five of our classrooms to purchase a new interactive SMART board to facilitate our children's learning. "With your help we hope to raise enough money to buy the remainding two boards we require. By sponsoring our event you will aid our fundraising and support the local community. Your business will get advertising in all our publications about the event and we are happy to display posters, banners, stands for your business before and during the event. "Examples of how you can help: £750.00 will allow us to have a Tepee marquee to use all week as a classroom and host the event on the day, £275.00 will pay for two bouncy castles, £400.00 for the climbing wall and £250.00 for the circus/clown acts. "Thank you for considering sponsoring or part sponsoring our event - it can really make a difference to its success".

Contact: Pam Molyneux More information ...