10th March, 2016

Sponsors can take a starring role in major new London-based independent film showcase, the Camelot Films International Film Festival

London-based, award-winning production company Camelot Films is launching its first independent film festival, Camelot Films International Film Festival, to be held in July 2016. With the purpose of championing emerging talent from all around the world, the festival would provide a great opportunity for filmmakers to showcase their work and connect with industry professionals. "Apart from growing independent film communities and fostering creative collaboration, we aim to further increase the quality of independent cinema, and support the local creative community".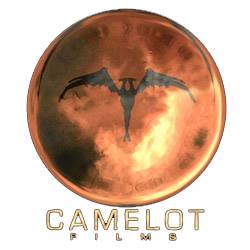 Camelot Films has developed close industry relationships with Oscar-winning sound designer Glenn Freemantle (Gravity, Slumdog Millionaire, V for Vendetta), veteran acting legend Julian Glover (Game of Thrones, Star Wars, Indiana Jones), VFX genius Chris Hardman (Avatar, Spectre, Harry Potter) and actor Ian Burfield (V for Vendetta, The Selfish Giant), who would be judging the films at the festival. The festival will be hosted by Jared Fryer, founder of Cinema Jam, will include key speakers from the film industry and is expected to have up to 400 attendees. Guests will be greeted with a glass of champagne on arrival, there will be a live band playing and the day will be concluded with an after party. The organisers are offering sponsorship opportunities that will allow companies to be associated with one of London's biggest independent film festivals of its kind. Contacts: Matt Hookings, Founder; Agnes Bobvos, Festival Marketing Manager

More information ...