9th February, 2016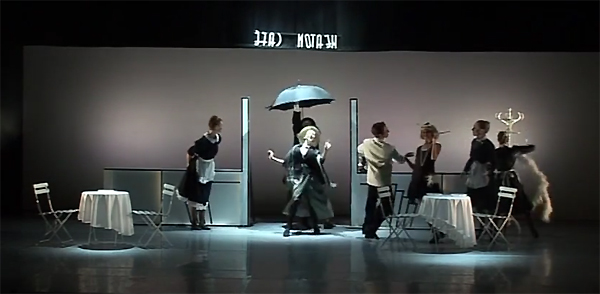 Rising star Alfred Taylor Gaunt choreographs a new era of dance and entertainment, with an exciting range of sponsorship opportunities

The aim of this project is to create a new genre of film and portray narrative dance in a new medium. "We will be creating a series of dance films over the next few months. We hope you will be able to support us in some way. "Sponsorship will be credited accordingly and we will be doing our utmost to get these films seen by as many people as possible. This will include the use of targeted social media advertising. "All dancers are recent graduates from full time dance training, all currently working in the industry, and the crew a talented creative team looking to make waves with something iconic in the industry. "After releasing these videos, we will begin showcasing events. We will be approaching TV channels across the United Kingdom for assistance in promoting the narrative choreography and language of dance. We will be moving towards a new era of dance and entertainment and invite you to both support and move with us. "Alfred Taylor Gaunt has gone from strength to strength with his choreography, as well as winning extensive prizes and recognition while still studying at Performing Arts School. He has twice been invited to choreograph a full piece for The National Youth Ballet of Great Britain, receiving fantastic reviews. In addition, Alfred co-founded FTG Productions, working to develop and produce new British musical theatre. "Alfred Taylor Gaunt has also had his work recognised by leading choreographers such as Matthew Bourne and Drew McOnie". • "Seventeen year old Alfred Taylor Gaunt showed real potential in his Khaos at the Keaton Cafe, a ballet set to jazz music that followed the frenzied events of a new restaurant's opening night. His choreography was extremely fun and original with a particularly creative pas de deux", Dancing Times, November 2013. • "Petty's work captured the pathos, self-hatred and suppressed fury of Pierrot with precision, thanks to the choreography of Alfred Taylor Gaunt, who was fully to the pitch of how to interpret this work through movement", britishtheatre.com.

Contact: Ms Aisling Longshaw More information ...