3rd February, 2016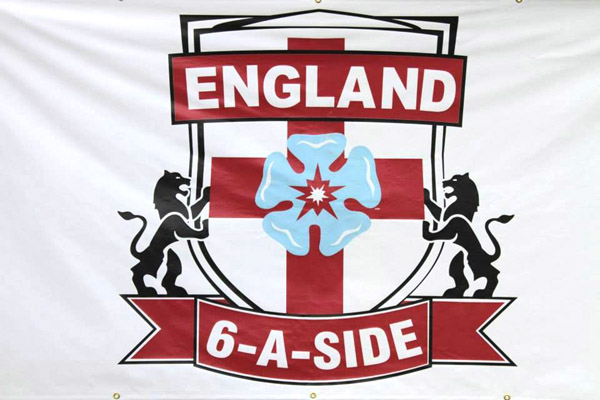 Major opportunities for high-scoring European and worldwide media coverage lined up by England 6-a-side Minifootball

The England 6-a-side Minifootball team operating license and rights have just recently been outsourced by the United Kingdom Minifootball Association (www.ukminifootball.co.uk). The license has been acquired by Paolo Vernazza (ex-Arsenal and Watford), who is a current England 6-a-side squad player, having been involved with the National team for the last four years, and current Minifootball team Director Paul Darke, who has many years' operational experience in small sided football and player recruitment with Chelsea FC. The England 6-a-side team competes in thirty-two Country International Minifootball tournaments each year (see www.youtube.com/watch?v=Yu04jLUY5JM), with the host city for 2016 being Szekesfehervar in Hungary. "We are seeking sponsorships/partnerships through a headline sponsor, with naming rights and front of shirt, rear of shirt, event, front of training kit and tracksuit, individual player and management sponsorship opportunities available for companies that would see our platform as a vehicle to enhance and develop their brands in England and across Europe - plus also give a partnership which amplifies our ambitions on the European and World stage and help in developing the sport of Minifootball. "The EMF Euro in Croatia in 2015 was screened in eight countries on live prime time TV with over eight million viewers. The England 6-a-side Minifootball team gets plenty of press coverage (see www.ukminifootball.co.uk/in-the-press.aspx.) The UKMA is broadcasting an hour-long documentary in the next couple of months. The promo video for the programme can be viewed below.

"The UKMA is also commissioning a documentary for the tournament in Hungary, covering all the home nation teams. The media team is having ongoing discussions with TV companies as the UKMA has been approached to have their own fortnightly show on TV. "Our audience is primarily males aged 16-35, across a wide range of socio-economic groups through participation in Minifootball, but covering all age groups through spectatorship".

Contact: Paul Darke More information ...