7th January, 2016

Major attractions of Ceramic City Choir's sponsorship repertoire should resonate with many sponsors

Founded in 1942 under the conductorship of Sir Malcolm Sargent and with over 120 members, Ceramic City Choir specialises in performing major choral works with renowned professional orchestras and top vocal soloists. Distinguished guest conductors over the last twenty years have included Sir Charles Groves, Sir Edward Heath, Owain Arwel Hughes,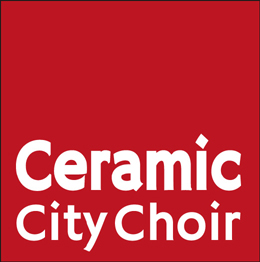 Donald Hunt, Richard Hickox, Ian Tracey and Sir David Willcocks. Today, directed by Anthony Rose, the Ceramic City Choir is Staffordshire's largest Choral Society, performing in the superb Victoria Hall (Hanley, Stoke-on-Trent) and the surrounding area. It performs the standard choral repertoire of oratorios and symphonic works regularly throughout Staffordshire and beyond, but also enjoys performing more challenging smaller-scale contemporary music in venues across the region. Year on year arts funding is reduced and the Ceramic City Choir has done all it can to maintain the excellence and breadth of its concert-giving, charity concerts and choral workshop programmes. "We have maintained ticket prices to a level which is acceptable and accommodating to the local community, allowing them access to concerts with affordable ticking options. There is, however, a limit to how far expenditure can be cut and new income streams developed. "With an audience reach of over 600, the Ceramic Choir looks for sponsorship for its ongoing concert seasons to ensure that the Ceramic City Choir maintains its position in Staffordshire and the City of Stoke-On-Trent as a leading chorus. "To discuss sponsorship opportunities, please contact our Sponsorship Team, via email to support@ceramiccitychoir.org.uk or follow the links on our website, www.ceramiccitychoir.org.uk, for more information".

Contact: Anne Thompson More information ...
To find out about
banner advertising
on this site,
click here




To find out about
listing your sponsorship requirements,
click this button