24th December, 2015

Curtain up on tour sponsorship opportunities offered by JSLN Dance Company, taking world class ballet to rural areas

JSLN Dance Company is an international neo-classical ballet company committed to bringing world class ballet to rural areas. The company works to make ballet accessible to all audiences, young and old, and to new audiences who may consider the art form as being somewhat dull and outdated.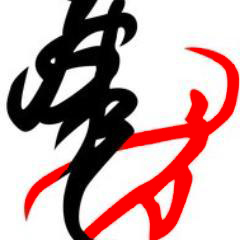 "We have the belief that ballet is art for entertainment and seek to make it sustainable for the future by giving it a refreshing new outlook. "We are currently seeking corporate and private sponsorship for our upcoming UK tour in summer 2016, where we are presenting a triple bill consisting of a new version of Petrouchka, an adaptation in dance of the popular sitcom 'Allo 'Allo! and an elegant neo-classical work, Transitions of (I)dentity, premiered at the Edinburgh Fringe Festival in 2015. "The company was founded in 2012 by Artistic Director Sören M. Niewelt and Principal Dancer Jessica Larbig and has performed to delighted audiences throughout Asia and Germany since its inception. Niewelt is an inspired choreographer using versatile dancers with strong classical technique to present works ranging from classical ballet repertoire, refreshing and exciting neo-classical ballet as well as using his natural sense of comedy to entertain audiences. "JSLN Dance Company is a non-profit organisation and is committed to social outreach work through its Happy Feet project, taking dance to care homes, hospitals and hospices, bringing dance to those who are unable to visit theatres. We have also worked with disabled children with varied levels of cognition in special schools to share with them the joy of dance. "Sponsorship will enable us to guarantee that our performances reach as wide an audience as possible and ensure that ballet is a sustainable art form for the future".

Contact: Loretta Wong More information ...