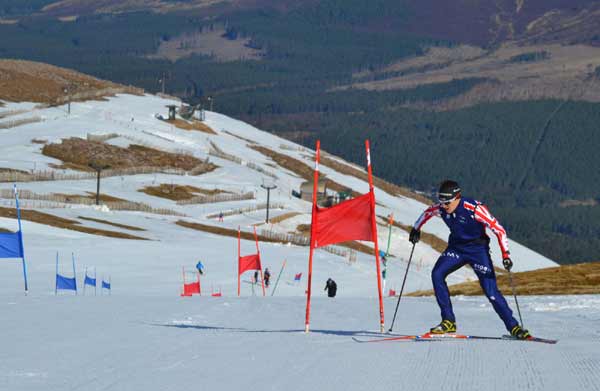 26th September, 2015

GB biathlete Robert Sircus offers elite opportunities for international PR and branding

GB biathlete Robert Sircus is from Kincraig, in the Highlands of Scotland, youngest member and one of only two civilians in the Great Britain Senior Biathlon Team. "I have won GB Championships at Youth (U18) and Junior (U21) levels in both Biathlon and Cross-country skiing and have represented Great Britain at events including the International IBU Cup Series, the IBU World Youth/Junior Championships and the IOC European Youth Olympic Winter Festival. "I have won GB Rollerski titles at all levels. I also study Chemistry at the University of Edinburgh, where I receive help in combining my studies with training for international sporting competition through a programme for selected elite athletes.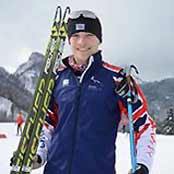 "I have now trained for my sport in Scotland and abroad for ten years, under the guidance of my coach, Mike Dixon, MBE, BEM, himself a six-times Olympian. "I left Kingussie High School in 2013 with top grades at Higher and Advanced Higher levels. I then spent a year in Norway alongside junior Norwegian biathletes aiming for selection to their own Olympic and World Championship winning team with training led by the Norwegian National Team Coach. I competed at events in Norway, taking top 10 places at local and regional level and a top 20 place at the U19 National Championships. "This season I will return to international competition in the IBU Cup, whilst targeting qualification for the Elite IBU World Cup series. In January, I will represent Great Britain at the World Junior Biathlon Championships and I have also already achieved the qualifying standard for the Senior World Championships. At my first IBU Cup Event in Austria last winter, I came within 2% of the qualifying time for the IBU World Cup, pinnacle of the sport. "The British Biathlon Union reported that "Sircus Stars in Debut at Obertilliach". My shooting performance at the next event in Poland was then described as "Inspirational", when I was one of only six International Biathletes in a field of 115 to score a maximum 100% shooting score in conditions affected by heavy rain and wet snow. I train at Glenmore Lodge near Aviemore, where I also assist with coaching juniors at the Cairngorm Biathlon & Nordic Ski Club, of which I am a member.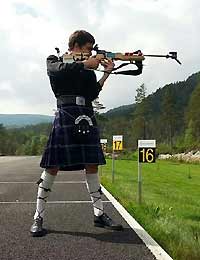 "I continue to compete on rollerskis and have an unassailable lead in the Senior standings of the GB Rollerski Series after 7/10 races. I will return to university in Edinburgh in September but continue training alongside my studies in the lead-up to the coming season, at the end of which I also hope to become a BASI-qualified Nordic Ski instructor. "Can you now help me to fulfil my proven potential and make a contribution towards the cost of my training and equipment? In return I would be pleased to act as an ambassador for you and recognise your support in the press, broadcast and social media, display your own logo and provide personal or written reports, and photos. "I would be delighted to hear from you and to discuss my request further".

Contact: Robert Sircus