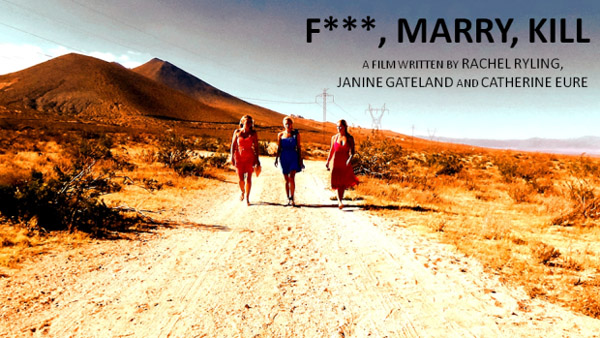 29th August, 2015

F***, MARRY, KILL ... what if it wasn't just a game? ... and what if you gave it your support?

F***, MARRY, KILL ... what if it wasn't just a game? ... three sisters traveling through the Mojave Desert on their way to their brother's wedding. A sinister turn of events leads them to a twisted, maddening town where a psychotic, cult-like community kidnaps women and forces them to marry, procreate or be sacrificed. These residents seem hell-bent on making it their final destination.

"We are three actresses - Janine Gateland, Catherine Eure and Rachel Ryling - who are producing F***, Marry, Kill. Created and written by us, F***, Marry, Kill is a short thriller, directed by Scott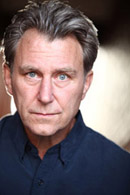 Donovan. "We can't wait to tell you all about it and take you on our journey in getting this awesome film made! We have a wonderful script, concept, amazing locations, fabulous cast and crew, and now awesome footage. "The cast includes Timothy Carhart (right), known for Thelma and Louise, Ghostbusters, The Hunt for Red October and Witness. "We are also pleased to say we have the lovely Lorna Scott (below), known for Wanted, Little Britain USA, The Guilt Trip, Little Boy, Sordid Lives and HBO TV series, True Blood.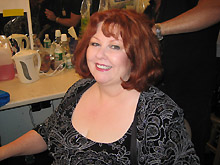 "The concept for the film started with Rachel's connection with Lake Isabella. Her husband is from this rural town, three hours north of Los Angeles. She originally was introduced to it when she met his family for the first time. "On that very first visit she knew the setting would make a captivating location for a film and kept it in the back of her mind for a possible future project. "When the three of us got together and decided to make a horror film, that's when the idea of shooting it in Lake Isabella was born. From there we had a concept meeting to create the story to best serve the purpose of this location. Once we had developed the idea around three sisters traveling through the Mojave Desert to their brother's wedding, everything started to fall into place. "The film was originally intended to be called Lake Isabella - but ultimately we decided to change the name to F***, Marry, Kill. "For those not familiar with this game, it is wildly popular, especially with Howard Stern listeners. The general idea is that you are given three names of celebrities or people you all know and then you have to choose which one you would F***, which one you would marry, and which one you would kill. It made an interesting title for our film based on the fact that the characters are playing this game on their road trip and it also has a nice play on words for the events that start to happen to them once they reach the town. "We are now looking to raise $5,000.00 to get the movie edited in post-production. Money raised will also go towards further pick up shots with the crew, music, marketing, festival fees and Indiegogo fees, all before we can get it out to the festival circuit around the world. We are now half way there and need your awesome help. "Would really love your support in any way you can either by donating to our Indiegogo page below or spreading the word, following our social media and liking our Facebook page".