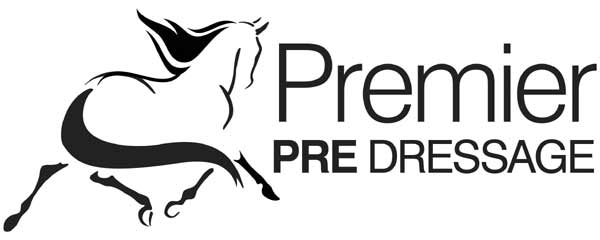 4th June, 2014

Olympian-trained Alice Hurley's dressage skills represent a huge opportunity for sponsors in the international arena International rider 26 year old Alice Hurley has competed in affiliated dressage for the last fifteen years, after winning the National Talent Spotting in 1999. She has represented Great Britain on several occasions in Spain, England, Holland, Ireland and Northern Ireland. Currently trained by Olympian, Richard Davison and Spanish Grand Prix rider, Victor Alvarez, she is a determined, dedicated and ambitious rider able to compete all types of horses.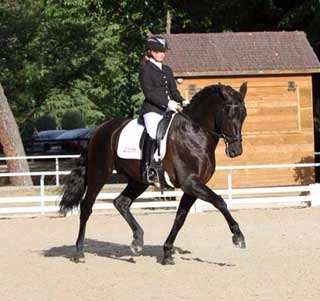 She works for Premier PRE Dressage competing her owner, Karen Bourdon's, Spanish dressage horses currently in England and Spain. She has a friendly, patient, calm and sympathetic approach to her training in order to inspire confidence and perfection in each horse. Results speak for themselves: Alice has produced and competed 7 year old black Andalusian (PRE) stallion Deseado CCV (please see this link on a British Dressage news page - www.britishdressage.co.uk/news/show/2054-hurley-and-deseado-make-their-mark-in-madrid for his most recent win - 25th May, 2014). This talented partnership, which was placed second in the Petplan Equine Medium Open Area Festival Championship at Hartpury in April, will compete in advanced medium classes this year, working towards making their PSG debut in 2015. Following on from the pair's success at the Barcelona Spring Tour in March 2014, Alice and Deseado (pictured), won the Copa de ANCCE medal once again. This achievement secured their place at the PRE Dressage World Championships (SICAB) taking place in Seville on 2nd-7th December, 2014, making them the first GB competitors ever to qualify for this pinnacle of the PRE calendar. "We have various sponsorship opportunities available. Further information is available on request".




Contact: Karen Bourdon

Picture: Alice Hurley and Deseado CCV winning at the VIII Festival of Dressage, Madrid, 25th May 2014.